ALS Ice Bucket Challenge funded a new genetic breakthrough
Saturday, August 13th, 2016
In 2014, the Amyotrophic Lateral Sclerosis (ALS) Ice Bucket Challenge went viral on social media, even drawing Belizeans into the fray. It was a fundraising campaign that drew millions of people to participate by filming themselves dumping iced water on their heads and nominating three other individuals. With a contribution of $10 for taking the challenge, and $100 for those who refused, the challenge raised more than $200 million world-wide to fund research on the disease. After two years, Project MinE (a large scale genome research project) has recently discovered a new gene, NEK1, on Wednesday, July 27th, that has revolutionized the research.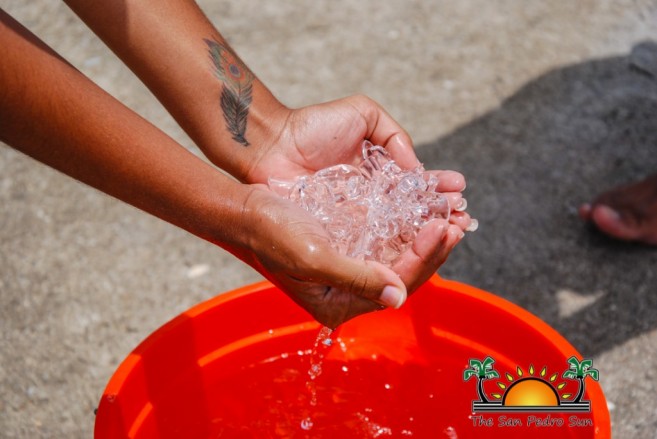 According to the ALS Association, the new NEK1 gene is the most common contributor to the disease. It is also associated with 3% of all ALS cases, but is present in sporadic and inherited forms of the disease. Though skeptics doubted the motives of the campaign, this new discovery proved that it was a success in bringing attention to the disease, and could lead to future discoveries and treatment.
Brian Frederick, executive vice president of communications and development at the ALS Association told The Guardian that he is thankful for everyone's contribution. "It's very exciting because it shows how everyone who contributed to the ice bucket challenge had an impact on the research. The work that Project MinE is doing is really important, and the discovery of this new gene will help us better understand ALS," said Frederick.
ALS, also known as Lou Gehrig's disease, is a progressive neurodengerative disease that impacts the nerve cells in the brain and the spinal cord. ALS also causes muscle weakness, especially impacting arms and legs, speech, swallowing and breathing.

Although the disease is rare, the effects are rapid and severe. Half the people diagnosed with ALS die within the first 24 months of diagnosis, and only 5% of people suffering ALS survive the first 10 years after diagnosis. There is no known cure for ALS, however ice water baths are a common treatment in temporarily stimulating the muscles of those suffering.
The ultimate goal for Project MinE is to identify genes that are associated with ALS. The function of these genes may lead to disease pathways so that treatment can be developed. In order to reach their objective, the group plans to map the full DNA profiles of at least 15,000 people with ALS and 7,500 control subjects.
The research efforts for ALS are still continuing, and since August has been dedicated to ALS Awareness, the ALS Association has launched the Ice Bucket Challenge this month to raise additional funding. If you wish to donate to the association, visit alsa.org/donate/
Follow The San Pedro Sun News on Twitter, become a fan on Facebook. Stay updated via RSS