Belizekids.org donates second eye screening device to San Pedro Lions Club
Saturday, August 20th, 2016
The San Pedro Lions Club is gearing up to provide eye screenings to the children of Ambergris Caye for the new school year. Just a little over a month ago, Canary Coves Resort handed over a Plus Optix eye screening device to the San Pedro Lions. Through Canary Coves, and the non-profit organization Belizekids.org, the San Pedro Lions were privileged to receive another Plus Optix eye screening device, on Wednesday, August 17th.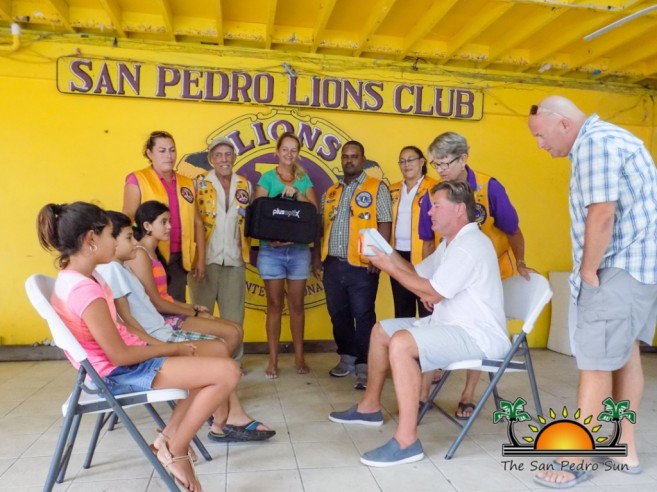 Since November 2015, the San Pedro Lions Club has been conducting an "Eye Screening Program", and has screened over 1,500 children on Ambergris Caye, Caye Caulker, and Corozal. The Lions are committed to providing eye glasses for free to children who need them, and parents/guardians who cannot afford them.
Now, with the newly donated eye screener, Lion Jan Brown is optimistic that the figures will increase. "By having a second machine, this means that San Pedro can stand on its own. It also means that we will not have to borrow the machines from the mainland, and have to wait turns to use it. We can do better and faster work, and we can now share our machines if we need to," said Lion Brown.
Due to lack of equipment, and the surplus of children being screened on Ambergris Caye and Caye Caulker, the Lions Club were unable to start their project to screen the children in the Corozal District. According to Lion Brown, this year will definitely target expansion of their program in Corozal. "For this coming year, we already got in touch with the Ministry of Education to work with their school districts in Corozal. As a result, we have approximately 12,000 children we are going to screen soon," said Lion Brown.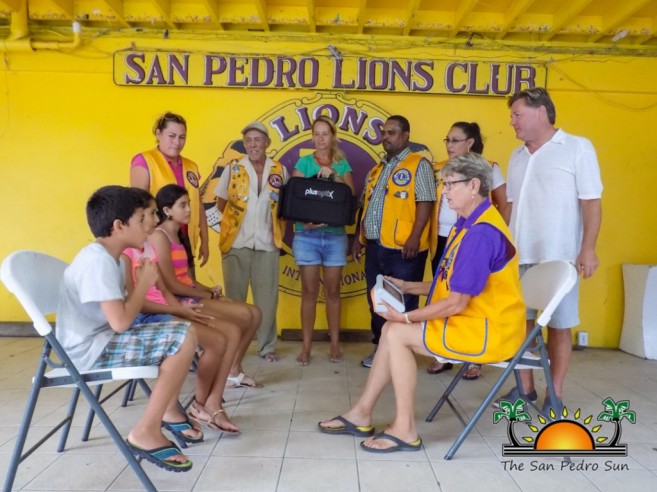 In addition, Belizekids.org is looking to work alongside the Lions Club to initiate a local clinic in San Pedro. "It is very possible that you might see a clinic in San Pedro Town, and if so, not only will it benefit the children, but benefit the entire community," said Lion Brown.
The San Pedro Lions Club extends a big thank you to Belizekids.org, Canary Coves, Gil Nuñez, Jeff Spiegel, and Rebecca Coutant for their support and generous donation.
BelizeKids.org is a non-profit organization focused on helping kids in Belize, and their mission is to improve the lives of kids in Belize. To learn more, please visit: www.belizekids.org
Follow The San Pedro Sun News on Twitter, become a fan on Facebook. Stay updated via RSS