SPBRC holds Blood Drive at Polyclinic
Wednesday, August 24th, 2016
The San Pedro Belize Red Cross (SPBRC) hosted their regular blood drive on Saturday, August 20th at the Dr. Otto Rodriguez San Pedro Polyclinic II. The doors opened from 9AM, with potential donors coming in prepared to donate their blood. At the end of the day, a total of 11 pints were collected, which means that up to 33 lives can be saved out of the San Pedro blood reserves.
On the other side of town, SPBRC Coordinator Heidi Simmons and a couple of volunteers conducted a coin drive. The coin drive brought in a total of $172.91, which will help further their endeavors, and continue their community service.

According to Simmons, the results of this blood drive had a lot of setbacks due to Hurricane Earl. However, the SPBRC is still grateful to everyone who took the time to donate blood. "I feel it was a really great turnout considering what the island and community have been going through as of late. The Cancer Society just did a blood drive so those people would have not been in the correct time frame to donate again. Also, we did have to reschedule it because of the hurricane. Plus, I'm sure people are worn out from donating because they've given so generously to those in need after the fire, as well as for the hurricane," said Simmons.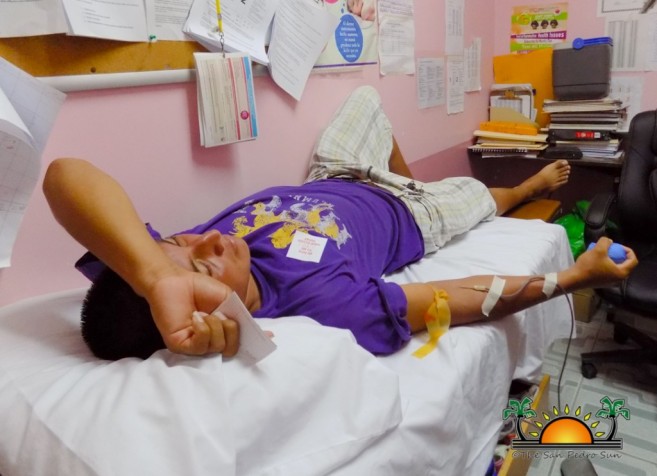 Sometimes the demand for blood exceeds the amount collected, so the SPRC always tries to encourage newcomers, and regulars to donate. When preparing for donating blood, the Red Cross wants you to think red with these useful tips:
-Get plenty of rest and a good night's sleep
-Eat a good breakfast with foods high in iron
-Drink plenty of healthy fluids starting the day before you donate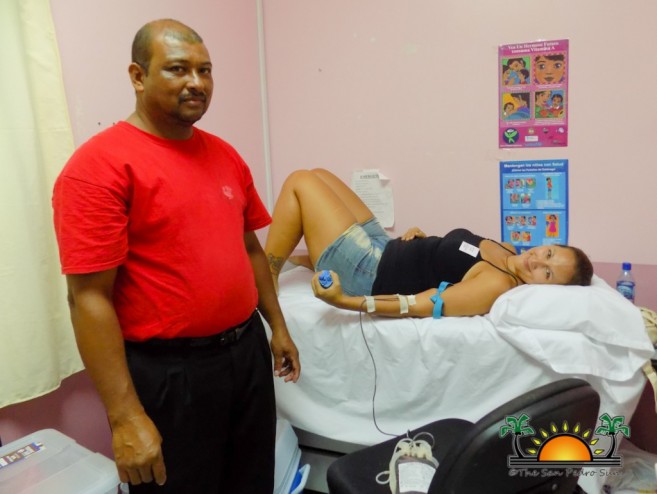 The following do not qualify to donate blood:
-If you are under 18 or over 65 years of age
-If you plan to scuba dive within 24 hours after donating
-If you've donated within the last 90 days
-If you are currently ill or on medications

The SPBRC would like to thank all the donors who took time out of their busy day to donate blood. Big thanks goes out to Marbucks for cookies; Tropic Air for flights; Belize Blood Bank for coming out from the mainland and spending the day with SPBRC and taking care of their clients; Elvi's Kitchen for the donated lunches; the volunteers; and the media.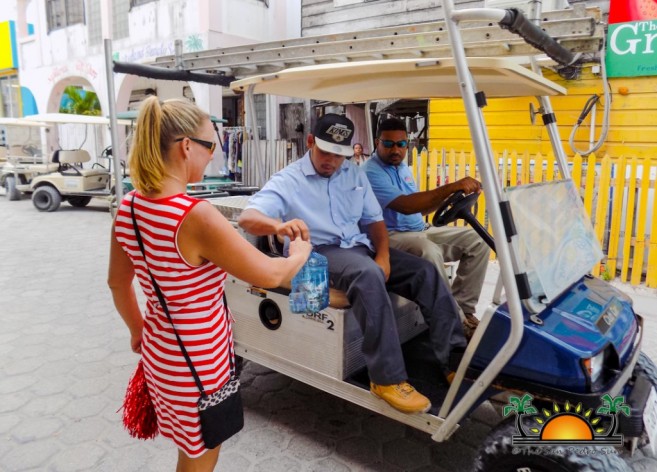 The next blood drive is scheduled for November. To learn more about the Belize Red Cross, San Pedro Blood Drives, please contact Heidi Simmons at: 605-8798 or blooddrive@[email protected].
Follow The San Pedro Sun News on Twitter, become a fan on Facebook. Stay updated via RSS