BelizeKids.org planning to open eye clinic
Saturday, October 8th, 2016
On Thursday, October 6th, BelizeKids.org hosted a meeting at the Lions Den with members from the Belize Council for the Visually Impaired (BCVI) and members from the San Pedro Lions Club. The meeting served to discuss their objectives and upcoming plans to open a vision clinic in San Pedro Town. BelizeKids.org is a non-profit organization that focuses on helping children in Belize, and establishing this free clinic will allow children, along with members of the community, to receive an array of eye services.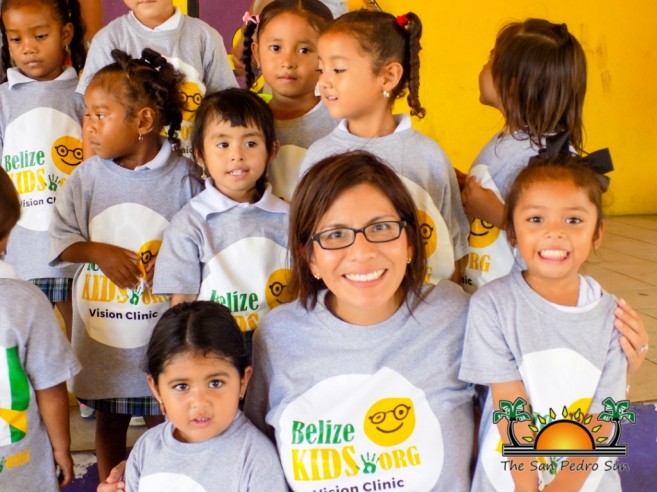 In attendance was founder of BelizeKids.org, Don Listwin, Dr. Caroline Fisher, Assistant Professor of Ophthalmology at Stanford University in California, USA, Executive President of BCVI, Joan Musa, Executive Director of BCVI, Carla Musa, Gil Nuñez of Canary Coves, Lion President Nigel Belisle, Lion Jan Brown, and BelizeKids.org facilitators Jeff Spiegel and Rebecca Coutant.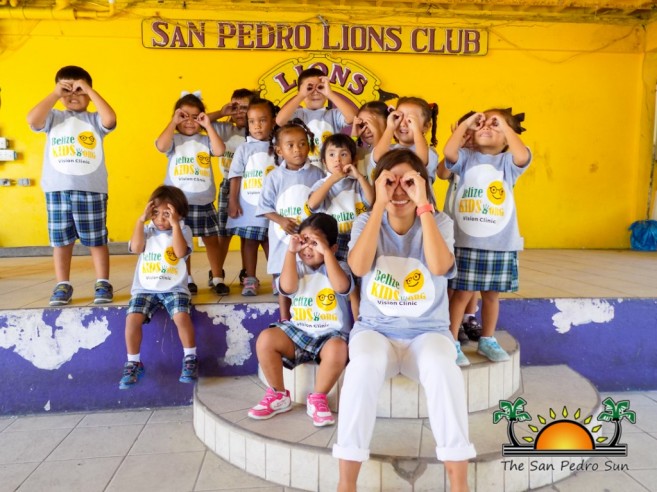 BelizeKids.org remains true to their mission, and with much of its emphasis on education and healthcare, Listwin is confident that he will reach his goal of opening the eye clinic. "It is our intent to have a vision clinic built in San Pedro by early 2017. My ultimate goal is to radically improve the quality and quantity of eye care here on the island," said Listwin.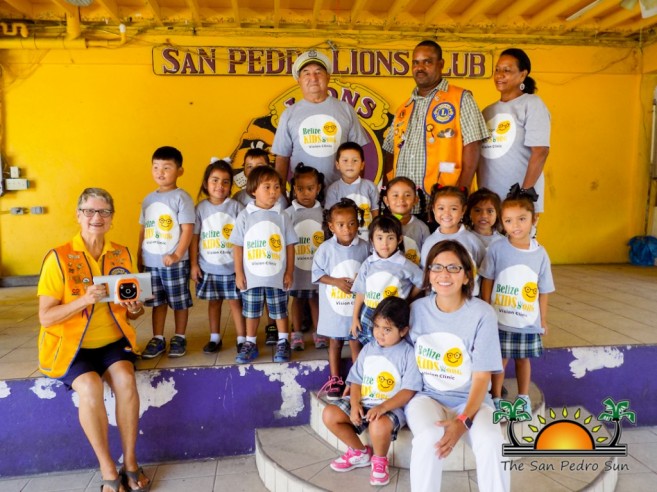 The location of the clinic was previously undetermined, but at the meeting, it was confirmed that the clinic will be at the current BCI examination room at the Lions Den. Listwin says that equipment has already been ordered, and should be arriving in the coming months. Dr. Fisher will be bringing down volunteer doctors to San Pedro for advanced services, which include surgical procedures.
Long-term goals were also discussed to hire an Ophthalmic Assistant, who will be properly trained by the BCVI, and will be responsible for carrying out duties associated with the clinic. If funding is available, diabetic retinopathy procedures, as well as laser eye surgeries might be offered. Among other goals, Listwin hopes to build a database to manage his clinic efficiently.

Listwin is passionate about the well-being of children, and believes that healthy eyes are crucial, especially in children. "The real formative stage for kids is from six to nine years. If their eyesight is not corrected or they get incorrect treatment, they can end up damaging their eyes for life. This is why were are dedicating ourselves to providing free services to the community," said Listwin.
Through the team effort of the Lions Club and BCVI, BelizeKids.org assures that San Pedro will see the eye clinic opening next year.
Follow The San Pedro Sun News on Twitter, become a fan on Facebook. Stay updated via RSS