Successful Blood Drive held in Caye Caulker
Wednesday, March 8th, 2017
For the first time in Caye Caulker Village, the Belize Red Cross San Pedro Branch (BRCSPB) held a blood drive, on Saturday, March 4th, collecting 21 pints of precious blood. The event also included an educational session about the importance of blood donation and a dollar drive that yielded over a thousand dollars in donations.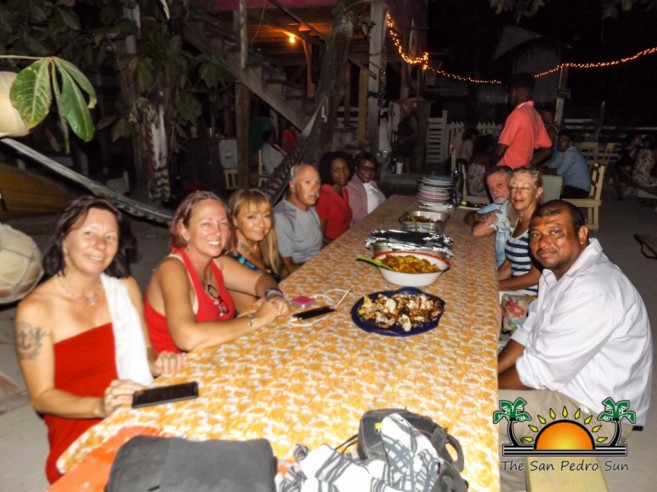 Members of the BRCSPB, and the Belize Blood Services travelled to La Isla Cariñosa from Friday, March 3rd, for a reunion with Noelle Gray and the Caye Caulker team who assisted in the organization of the event. At the gathering, the importance of donating blood and the requirements for a successful donor was explained. The BRCSPB is starting a pilot project in their continued efforts to maintain a healthy blood supply at the blood bank, so that in case of emergencies, the blood can be available without the need to look for donors at the last minute.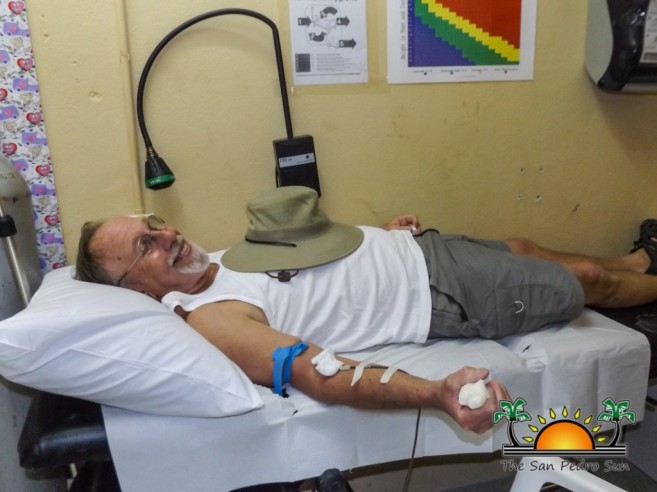 In order for anyone to donate, they must refrain from medications 72 hours in advance of the donation time and with doctor's advice. Also, the person must not have been tattooed in the last 12 months, and most importantly, no drinking of alcohol before donating, and avoid drinking excessively after donating. It is also recommended to get a good night's sleep before the blood drive, eat an iron rich meal before donating, and drink plenty of healthy liquids (water, natural juices) before and after the donation.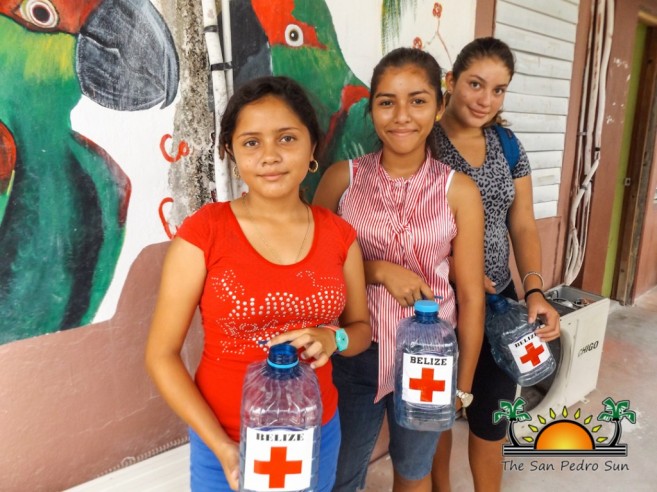 On Saturday morning, the flow of donors at the Caye Caulker Clinic was impressive, as many islanders showed up to donate. From 9AM to 3PM, residents walked in and out of the clinic in support of the blood drive. Although several persons did not pass the screening test to donate, the drive was able to collect 21 pints of blood by the end of the day. Gray is thankful for the overwhelming response from the villagers. "I feel so glad that so many people came out and showed support," she said. She will continue assisting in the upcoming blood drives on the island, scheduled to happen every six months.

While everyone was busy in the clinic welcoming blood donors, Red Cross Volunteers were also busy on the streets conducting a dollar drive. At the end of the day, they had collected over a thousand dollars, which will assist the BRCSPB in their future endeavours.

The BRCSPB and everyone in Caye Caulker that assisted in the organization of the successful drive would like to thank everyone who made the event possible. Special thanks go out to all donors and everyone who supported the dollar drive as well.
The next community blood drive is expected to be in Belize City, but a date is yet to be announced.
Follow The San Pedro Sun News on Twitter, become a fan on Facebook. Stay updated via RSS