Jordanie Olivera's tragic death underscores the lack of adequate health care services on the island
Wednesday, March 15th, 2017
Despite attempts to seek medical treatment, 23-year-old Jordanie Olivera suddenly collapsed and passed away on Tuesday, March 14th. According to an official police report, Olivera had been complaining of shortness of breath, and while waiting for a flight bound to Belize City, she lost consciousness inside the waiting area at Tropic Air in San Pedro Town.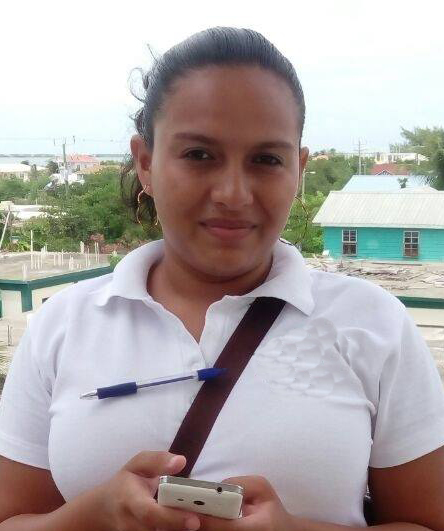 A Tropic Air source told The San Pedro Sun that Olivera had sought treatment at the Dr. Otto Rodriguez Polyclinic II and was released around 2:55PM, after which she booked a flight to head for emergency care at Karl Huesner Memorial Hospital in Belize City. However, she experienced breathing complications, and before she could board her flight, she passed away.
The manager of Tropic Air, along with San Pedro Police and members of the San Pedro Town Council were present to comfort Olivera's family. Her body was taken to the polyclinic, where she was officially pronounced dead by a medical officer, and was transported to Belize City for a postmortem examination. Her body was then transferred to Olivera's family in Corozal Town on Wednesday, March 5th.
A witness who offered his assistance to Olivera told The San Pedro that she had been at the clinic since 10AM, and was in a lot of pain. "I helped her because I saw how much pain she was in. She was holding her abdominal area, and all the nurse said was that she [Olivera] was shouting like crazy. The nurse failed to realize that Olivera needed emergency care, and was only released with a document to be flown over to the city," said the witness.
"On behalf of Tropic Air, we did all we could possibly do to assist Olivera in that short time. We have scheduled flights, but we even tried to accommodate a flight a half-hour earlier so she could seek the medical attention that she needed. It is really unfortunate that Olivera did not get assistance at the polyclinic, and we give our deepest condolences to her family," said a Tropic Air representative.
Our source at the airline stated that situations like these can be avoided. "When you're dealing with patients in distress, you should never underestimate their condition. We lost a life because the clinic was unwilling to administer essential medical care and did not release her on time. They did not even provide her with emergency transportation to Tropic Air. They simply told us that if we were not going to fly her, she would have to take a boat. Our medical system needs to be improved."
The Ministry of Health (MOH) told The San Pedro Sun that an investigation was initiated following Olivera's death. The Director of Health Services explained that they are currently reviewing her medical history up until her last interaction within Belize's public health system. When all of this information is completed, the Ministry will first share the preliminary autopsy report to Olivera's family. As of press time, the MOH stated that they are not authorized to disclose any information in regards to Olivera's autopsy and past medical history. The MOH states that unless permission is granted by Olivera's family, they cannot follow up with the media for additional information. However, the MOH also disclosed that they would be able to respond to the media once due diligence has been exercised at all levels, as a full report on Olivera's untimely death may take a couple of weeks to complete.
As Ambergris Caye ranks the number one tourist destination in Belize, and has a population well over 15,000, Olivera's death once again raises the issue of substandard emergency healthcare services on the island.
The San Pedro Sun extends its sincerest condolences to Olivera's family and friends. We will continue to follow up on the cause of Olivera's death, and the circumstances surrounding her untimely passing.
Follow The San Pedro Sun News on Twitter, become a fan on Facebook. Stay updated via RSS