ACES celebrates diversity during Autism Awareness Month
Saturday, April 8th, 2017
Ambergris Caye Elementary School (ACES) observed its special education program's fifth anniversary on Monday, April 3rd. In light of Autism Awareness month, ACES hosted a poster competition, where many students from Infant One and Two submitted posters highlighting the diversity in learning disabilities.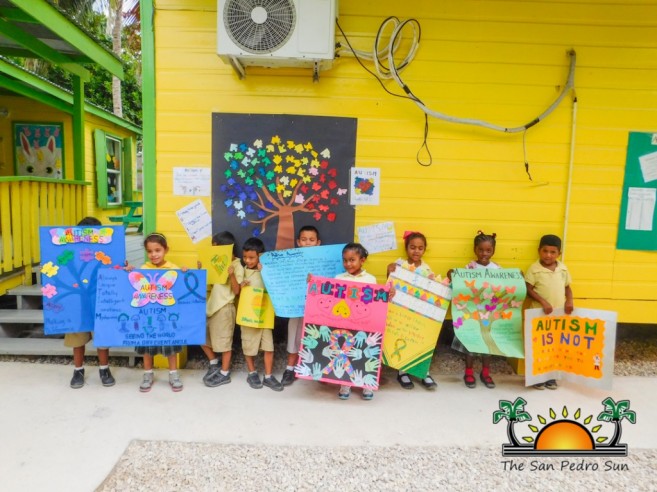 With a total of 116 students, over 20 special needs students are currently enrolled at ACES. Presently, ACES has four students with Autism. Autism Spectrum Disorder is defined as a condition that impairs social and communication development, social skills and is marked by repetitive behaviors. At four-years-old, Cody had no verbal communication, and was enrolled at ACES as the first child diagnosed with Autism. Cody, along with the other autistic children, are all integrated into the classrooms. However, they each have specialized schedules to work on speech therapy, social, and life skills daily. In Cody's case, he goes to school for half a day, and with the individual help of Special Education Teacher Ana Barilla, he has grown academically, one step at a time.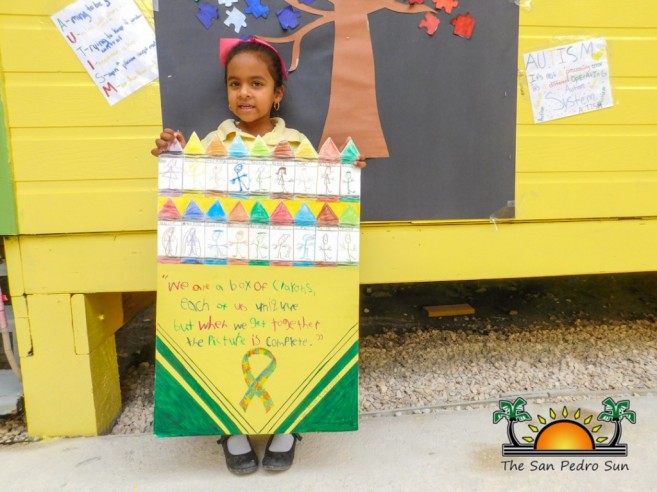 ACES also works through an Individualized Education Program (IEP), which sets goals for a child during the school year, as well as any special support needed to help achieve them. Furthermore, ACES chose to improve its program in 2016 by enrolling all teachers at the University of Wisconsin USA to become certified in special education, while they pursue a Bachelor's degree in general education.
While ACES is teaching its students about Autism, they also began another project called "Sister Brother." This mentorship project groups older students with younger ones, so they can help their younger peers build self-esteem, develop empathy, and teach them how to accept children with learning disabilities.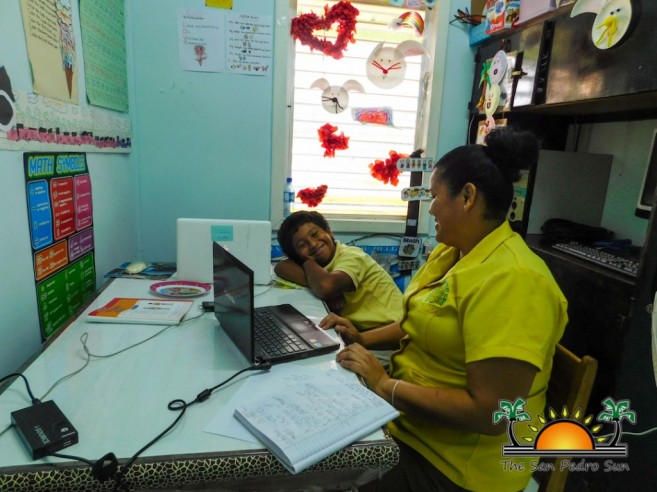 Principal Amanda Burgos said that it is crucial to use the method of inclusion. "Inclusion is where children with special needs are in the same classroom as children their age, and it has its benefits. Not only can the child learn from his peers, but the other children also learn about acceptance. So once their coping skills improve in their separate classroom, they are integrated in the regular classroom. Sometimes children with learning disabilities wind up being very isolated and alone, so this helps improve their social development as well," said Burgos.
A postgraduate in child psychology, Administrator Denice Ryan stated that early intervention is always the best way forward. "Many of our special needs students have different processing disorders like Attention Deficit Disorder (ADD), Attention Deficit Hyperactivity Disorder (ADHD), or cannot retain information. However, if you catch them early enough and start working with them, you're going to make major strides with these children. Early intervention is the best method we can use, especially when we have involvement from the parents," said Ryan.

In the meantime, ACES continues to set short and long term goals for their special needs students, all while monitoring their progress. The students are very receptive to the program, and the majority of them have shown marked improvement.
To learn more about Ambergris Caye Elementary School or any of its programs, feel free to visit their Facebook page or contact the administrative office at 226-2226.
Follow The San Pedro Sun News on Twitter, become a fan on Facebook. Stay updated via RSS