NDACC hosts Health Fair to highlight effects of tobacco
Tuesday, May 30th, 2017
'World No Tobacco Day' is observed annually on May 31st, and the National Drug Abuse Control Council (NDACC) got a head start with their annual activities, hosting a Health Fair on Friday, May 26th. Under the theme, "Tobacco: A Threat to Development," NDACC, along with Project Abroad Belize, the San Pedro Town Council (SPTC), and the Kidney Association of Belize converged at the San Pedro Lions Den to provide information of various diseases to community members.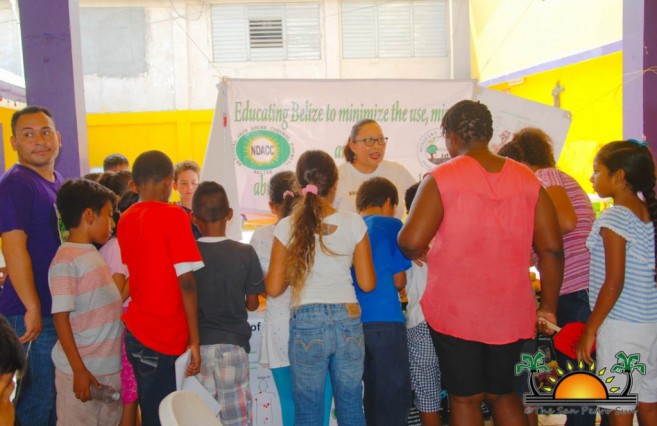 Kristina Romero, NDACC representative in San Pedro, welcomed the gathering to the important event. Aiming to teach the students of the dangers of tobacco and its products, Romero reiterated that tobacco contributes to many diseases, including lung cancer, heart disease, diabetes and tuberculosis.

Guest speaker Jorge Aldana, SPTC Local Economic Developer, spoke on how the tobacco industry goes contrary to one of the global development goals to eradicate poverty. "While the economic benefits grow for the multi-million-dollar companies engaging in the tobacco industry, the burdens are excessively distributed among nations and groups already suffering from smoking-related disease, poverty, exploitation of human and environmental resources. Tobacco is associated with poverty and food insecurity as more land that is traditionally used for farming is used for tobacco cultivation," said Aldana. He also said that smoking not only affects our health, but also supports child labor and exploitation of Belize's human and natural resources.

He ended his speech by encouraging the community to call on all national, regional and global leaders to implement stronger tobacco control measures. He hopes that this community effort will help raise the standards of living, promote better communities, and reduce tobacco production/consumption related-issues.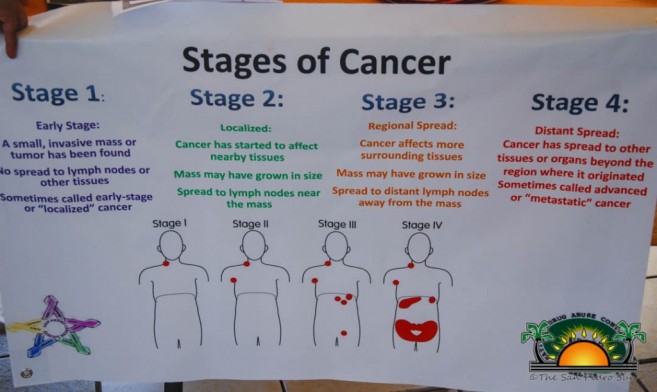 After the short ceremony, students got to visit each booth, where they received information on how individuals can receive assistance for various addictions. NDACC also provided information on the effects of chewing tobacco, cigarettes, cigars, hookahs, second hand smoke, as well as third hand smoke. The students even got to enjoy games, such as word finds, crossword puzzles and crafts. The fair ended successfully, providing the public with vital health information.
NDACC invites the general public to participate in its 'World No Tobacco Awareness Walk and Poster Competition' on Tuesday, May 30th.
Follow The San Pedro Sun News on Twitter, become a fan on Facebook. Stay updated via RSS