Hyperbaric Chamber to provide tour guides with free EFR/CPR training
Saturday, June 3rd, 2017
While tour guides have until July 31, 2017 to renew their license, the Belize Tourism Board (BTB) requires them to have a valid copy of Cardiopulmonary Resuscitation (CPR) and First-aid certificate/card. Offering assistance in meeting that requirement is the Belize Hyberbaric Chamber, through free training opportunities in CPR and Emergency First Response (EFR).
For the past 30 years, the Chamber has been the referral unit for all of Belize, and is part of the most successful outcome treatment record network worldwide. With certified trainers that can give CPR and EFR, the Chamber is more than willing to train tour guides two or three days out of the week. As the training is free, the tour guides only have to pay for their registration book.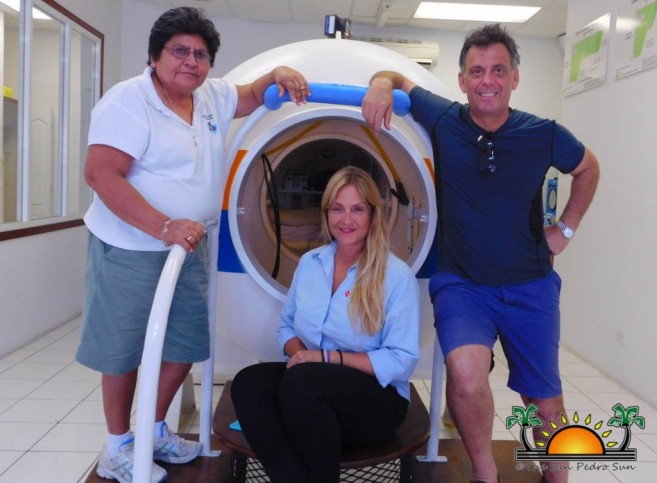 The following are the people visiting the dive shops: Mauricio Moreno, Director of Subaquatic Safety Services (SSS) Recompression Chamber Network, along with Roberta Larson, Professional Association of Diving Instructors: Open Water Scuba Instructor (PADIOWSI) and EFR Instructor, Antonia Guerrero, Manager of SSS Recompression Chamber Belize, and Dr. Giovanni Solorzano, Medical Director of SSS Recompression Chamber Belize.
Among other dive shops, the Hyberbaric group has visited the following: Victoria House, Island Divers, Belize Pro Dive Center, Scuba School Belize, Ambergris Divers, Aqua Scuba Tackle Box, Amigos del Mar, Ecologic Divers, Reef Adventures, Chuck & Robbie's, Ramon's Dive Complex, and Belize Diving Adventures. They also plan on visiting all dive shops country-wide to expand their training opportunities.
Moreno applauds BTB for establishing important requirements and standards. "One of the things we do as a Chamber is that we try to make Belize a safe place to dive. That can come with infrastructure, good doctors, and good guides, who can all help prevent accidents. Now with BTB is requiring our tour guides to become better trained, there can be less errors. Not only will these tour guides know how to identify all of the species of fish or the waves, but if someone has a heart attack, they will know what to do," said Moreno.
According to Moreno, it is imperative that all tour guides get trained. "We are concerned with our marine tour guides. These guides, by the nature of their occupation, can encounter accidents in a remote location, which can be far away from surrounding infrastructure. It is vital for this destination, especially since we're the number one island, to be trained in EFR and CPR. If they're trained, we can have a safely cured patient instead of a fatality [which can] classify Belize as an unsafe country [to dive in]," said Moreno.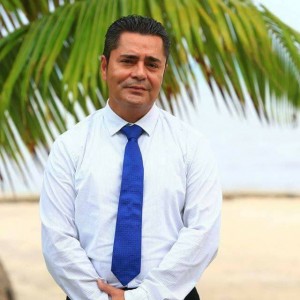 In other news, Dr. Solorzano recently returned from attending a Subaquatic Hyberbaric Medicine Symposium in Cozumel, Mexico. As he has been doing Hyberbaric Medicine for the past 27 years, he was able to be updated on wound healing with hyperbaric oxygen, tour a first class international hospital and proof medical files. He is happy to serve the community of Belize, and is eager to put the latest practices of diving medicine into use.
To learn more about the Belize Hyberbaric Chamber, or if you are a tour guide interested in EFR/CPR training, please contact t at 226-2851/615-4288, or email [email protected]. The Chamber is located adjacent to the San Pedro Airstrip next to Maya Island Air.
Follow The San Pedro Sun News on Twitter, become a fan on Facebook. Stay updated via RSS