Minister of Health suggests banning soft drinks in schools
Monday, August 21st, 2017
After the Ministry of Health's (MOH) statistics in July 2017 revealed that cardiovascular disease is the number one cause of death in Belize, the Minister of Health, Honourable Pablo Marin has called for healthy eating at schools, emphasizing a ban on soft drinks and other carbonated beverages. The announcement was made on Monday, August 14th in Corozal Town, where Marin suggested partnering with other ministries to tackle the root cause of the problem, one of them being the eradication of carbonated beverages and the introduction of healthy food and drinks at educational institutions.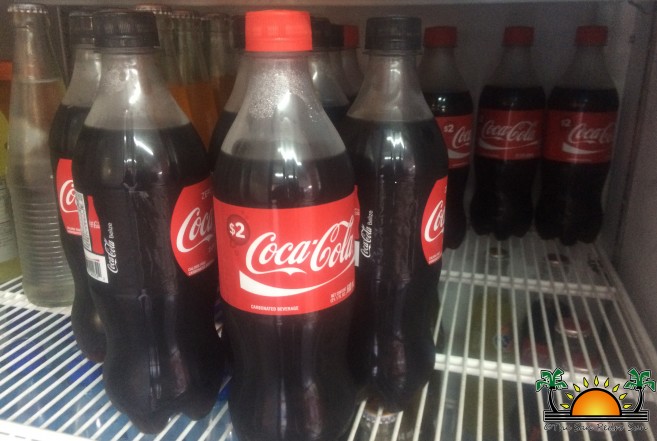 Minister Marin stated that healthy eating is a major concern at his ministry. "We need to have healthy lifestyles," said Marin. "We need to have more education for people out there. We need to eliminate soft drinks and the sweets in schools and colleges." Marin added that he will advocate with the Ministry of Education to work along with his ministry in this important task that is essential for everyone. He also noted that many of the chronic diseases affecting Belizeans such a hypertension, diabetes, asthma, and chronic renal diseases can be caused by unhealthy diets.
In San Pedro Town, residents claim that junk food and sodas are the main staple for students at the schools. The Sun spoke to a few persons about the initiative by MOH, and many islanders believe it was long overdue. They said that during the break sessions at the primary schools on the island, children can be seen with soft drinks and consuming all sorts of sweets. On the other hand, there are residents who do not think the initiative could work on the island, due to the high prices in vegetables and fruits. In their opinion, if healthy food is made affordable like in other parts of the country, then there could possibly be a change.
Recently assigned Health Inspector to the island, Christina Sanchez, agrees that by banning carbonated beverages from schools, children's school work and health will improve in the long run. According to her, other schools on the mainland have seen a number of implementations on what the vendors or cafeterias can sell to students. "Natural food and healthy juices have been encouraged by these schools' administrations, and even parents who bring snacks to their children have been encouraged to only take healthy meals," she said. Sanchez is not sure when this implementation can start on the island, but she is confident it will bring positive results on the children.
Sanchez also added that it would be a process in San Pedro Town due to the cost of living on the island. Vendors would have to transition from selling junk food to providing healthier options. According to Sanchez, all those issues will have to be examined first by local authorities in order to properly educate the general public, which should then lead to a smooth progression without affecting anyone.
The new school year is scheduled to start on August 28th for secondary students, while primary school classes are opening on Monday, September 4th.
Follow The San Pedro Sun News on Twitter, become a fan on Facebook. Stay updated via RSS