October brings awareness to Breast Cancer
Wednesday, October 18th, 2017
The month of October is observed as Breast Cancer Awareness Month. Breast cancer starts when cells in the breast begin to grow out of control. These cells usually form a tumor that can often be seen on an x-ray or felt as a lump. The tumor is malignant when the cells grow into surrounding tissues or spread (metastasize) to distant areas of the body. Breast cancer occurs almost entirely in women, but men can get breast cancer, too. This year the Belize Cancer Society (BCS) along with Special Envoy for Women & Children have organized many events for the month of October to bring awareness to this serious health issue.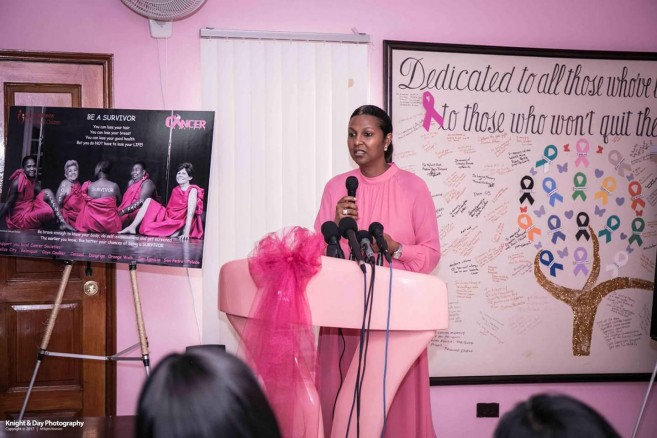 The events began on Wednesday, October 4th with the appearance of the BCS at the Love FM morning show. On Saturday October 7th, a breast cancer education session was held at Belize City as well. On the following day Dangriga Town Cancer Society held a church service at the Sacred Heart Church.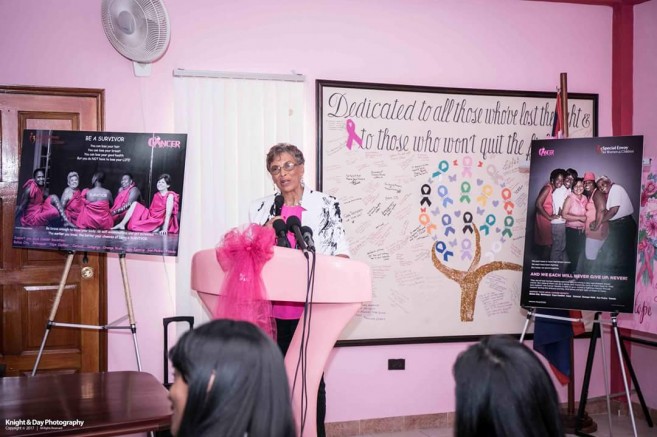 On Tuesday, October 10th, Mental Health Association held a presentation as well. A hand washing fair was also held in Hopkins Village, Stann Creek District, which was organized by the Dangriga Town Cancer Society, the following day.
Thursday, October 12th was a day full of events, starting with a BCS appearance at Open Your Eyes Morning Show, followed by interactive breast health and Human Papilloma Virus presentation at 9am, in Sadie Vernon High School. At 6pm, Dangriga Town BCS held a candle light vigil and launched their Breast Cancer Video. Also, the Special Envoy for Women & Children, Mrs. Kim Simplis Barrow launched her Cancer Survivor photoshoot. The following day Dangriga BCS had a barbecue fundraiser in font of Courts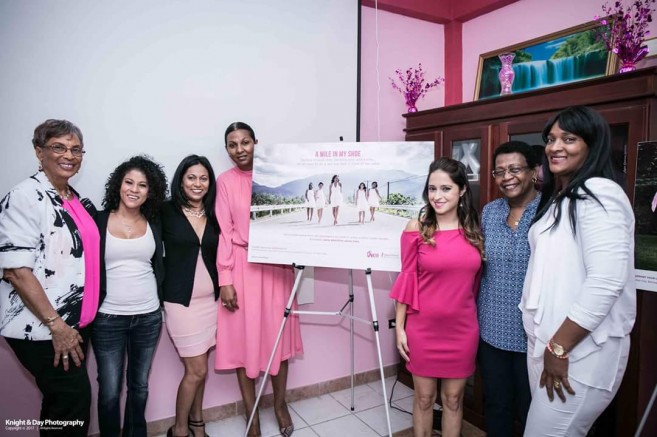 On Saturday, October 14th, the Belmopan City Cancer Society joined the Department of the Environment (DOE) in the "Walk to a Green Belize." The following day, San Ignacio Cancer Society sponsored the Rotaract of Benque Viejo with a walk and run event. On Monday, Octobe16th, a health fair was held in Belize City, from 9am to 2pm.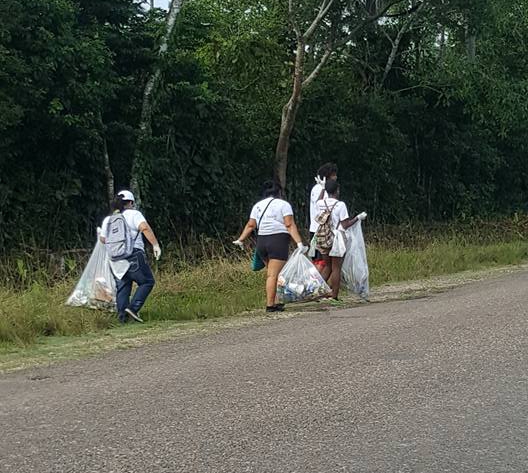 On Thursday, October 19th, Krem "Wake up Belize Morning Show", media app, will be having a discussion on Breast Cancer. On the following day BCS will participate in the World Food Day 2017, and Dental Health Fair. On Saturday, October 21st, Dangriga Town Cancer Society will be having their preventative Day, followed by a Variety show fundraiser at the George Price Center the next day, organized by the Belmopan Cancer Society.
On Wednesday, October 25th, it is the Caribbean Wellness Day, so a consultation will be held at Belize City. On the following day, Love FM "Love Morning Show" media app will be having a discussion on breast cancer. Also a clinical conversation will be held later that day at Radisson Fort George Hotel from 6:30 pm to 9pm, under the theme "Let's Talk Breast Cancer."
On Friday, October 27th, is Pretty in Pink day, which everyone is encourage to wear something pink. That same day, the BCS will be having a light candle vigil and church service, in Belize City.
On Saturday, October 28th, Ambergris Caye will be having their Cancer Walk 2017. Also that same day the Dangriga Town Cancer Society will be supporting the San Ignacio at their Cancer Walk 2017.
On Sunday, October 29th, Belmopan Cancer Society will be having their candle light ceremony at the Cancer Multipurpose Center. The month of Breast Cancer Awareness ends with a free breast cancer screening day at the BCS office in Belize City at 8am, on Tuesday, October 31st.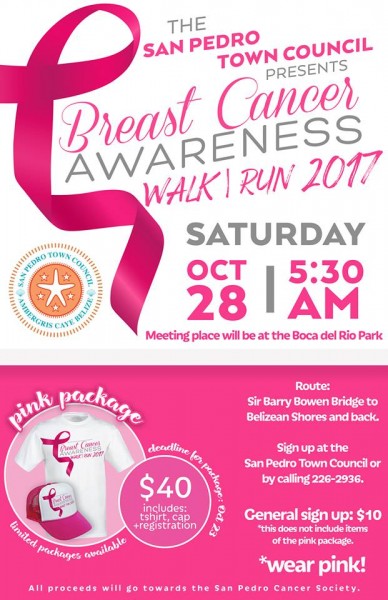 All Belizeans are encouraged to come out and support the various events taking place this month to demonstrate their solidarity towards cancer survivors, persons battling with the illness and those who have lost loved ones.To learn more details about the events taking place in different areas of the country, you can visit www.belizecancersociety.org.bz and for Ambergris Caye cancer walk you can visit www.facebook.com/SPtowncouncil
Follow The San Pedro Sun News on Twitter, become a fan on Facebook. Stay updated via RSS