Belize Red Cross hosts swimming rescue training on Ambergris Caye
Wednesday, April 18th, 2018
On Tuesday, April 11th, Belize Red Cross San Pedro Branch (BRCSPB) hosted the first recue swimmers
training on the island. The training was facilitated by Jared Storer, who is a firefighter, emergency
medical technician and water rescue diver from the state of Washington, U.S.A. and volunteered for a
week with Hummingbird Medical Resources.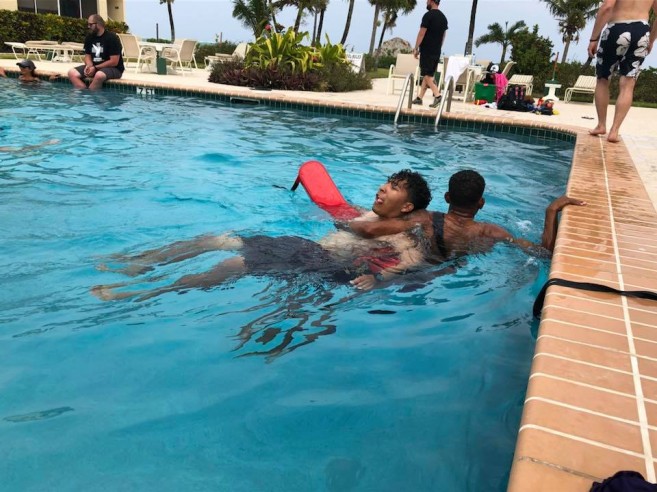 The day began with classroom training and some on-land practical such as a focal point to determine the
location of a possible victim, and a "rope throw" to help someone who may just need a "tow" back to a
boat. In the afternoon, it was an in-water portion endurance which consisted of a "duck dive" down
seven feet to retrieve an object in the pool, lap swimming, and treading water. Using rescue tubes
students practiced saving simulated unconscious and conscious swimmers. The rescue swimmer training
ended with a final exercise, which was taking an "unconscious" victim out of the water with the use of a
backboard.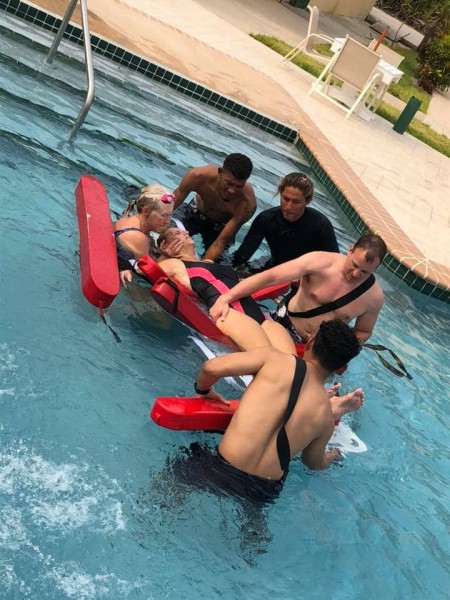 BRCSPB Shirlee Arnould, believes the training is something beneficial. ͞I believe rescue swimmer training
is important for anyone who spends any significant time in the water. Understanding the basics of
knowing how to identify someone who is showing signs of being a potential drowning victim and
knowing the techniques used to approach and assist them, could save their life.͟ The newly trained
rescue swimmers of the island include; Patrick Palma and Leslie Acosta from Mahogany Bay Village,
Ashty Dennison, Brenda LeTendre and Shirlee Arnould from BRCSPB, and Andy Albeño from Rickilee
Response and Rescue.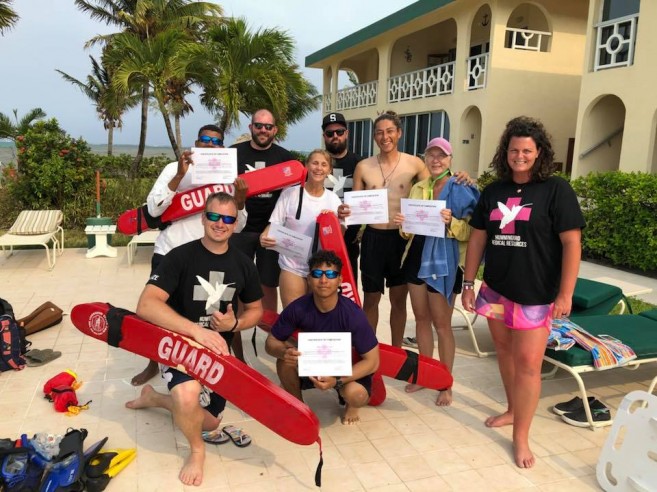 The team would like to thank Mahogany Bay Village for supplying the lecture room and lunch for the
Hummingbird team and Royal Palm Villas for allowing the use of their pool for the in-water portion of
the training.
Follow The San Pedro Sun News on Twitter, become a fan on Facebook. Stay updated via RSS