Belize Cancer Society of California assists San Pedro Cancer Society
Thursday, April 26th, 2018
The President of the Belize Cancer Society of California in the USA, Arlette Pilgrim visited the island to make a donation to the San Pedro Cancer Society (SPCS) on Tuesday, April 24th. The donation was received by President of SPCS, Delsie Graniel, Vice-President Miguel Perez and Treasure Claudia Miranda.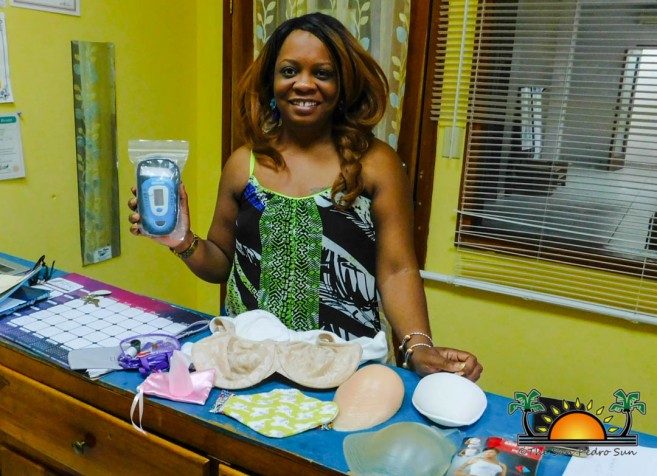 Pilgrim donated several items on behalf of her organizations, including bras, prosthetic breasts, lymphedema sleeves for patients who have had mastectomies, and comfy shoes. In addition to the donations, Pilgrim surprised the local cancer society with a "Smokalyzer" which can detect the amount of carbon monoxide in people's breath.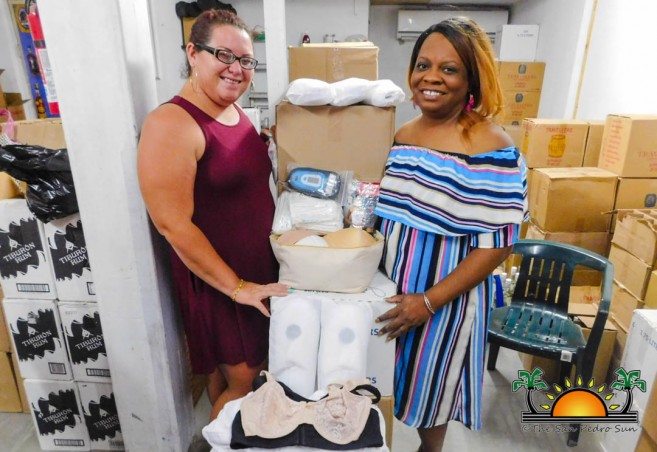 Pilgrim stated that she is always happy to help the various cancer societies in the country as she understands the hard work they do. "We fundraise back home in California and are always happy to donate stuff to various societies here in Belize, especially to the San Pedro Cancer Society. That's why I decided to bring them the Smokalyzer," she said. Graniel assured that they will make good use of the donations, and thanked Pilgrim for always being kind to the island Cancer Society. In addition to the donations, Pilgrim also provided a short presentation on best practices to avoid getting breast cancer to the upper division female students of La Isla Bonita Elementary School on Tuesday, April 24th.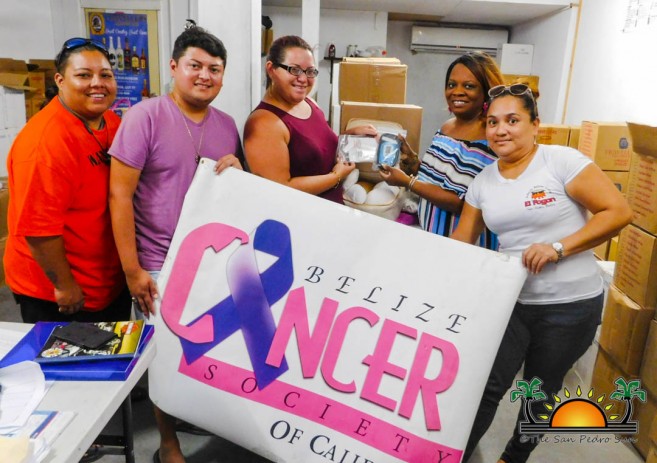 So far, she has made donations to Corozal, Orange Walk, and the Belize City Cancer Society. Pilgrim will continue her journey down south of the country to visit other cancer societies and provide them with donations as well. Patients can contact the San Pedro Cancer Society to see if they have any materials they need or to order anything the society may not have. The San Pedro Cancer Society can be contacted through any of the following emails: [email protected], [email protected], [email protected] or [email protected]
Follow The San Pedro Sun News on Twitter, become a fan on Facebook. Stay updated via RSS