First-ever Diving Accident Management Conference held in San Pedro Town
Wednesday, October 10th, 2018
Ambergris Caye was the setting for the first ever diving accident management conference with the aim to better-prepare tour operators and medical personnel in evaluating diving illnesses and teaching the proper procedures to handle a diving emergency. The event was held at the Banyan Bay Suites south of San Pedro Town on Friday, October 5th and Saturday, October 6th, with a good turnout of participants from as far as the Stann Creek District.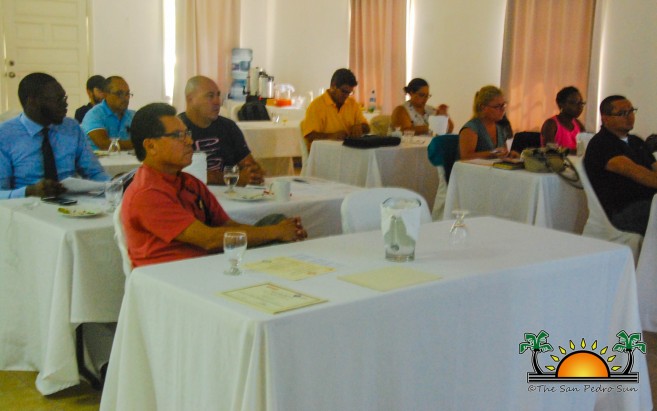 The event was organized by San Pedro's Dr. Daniel Gonzalez in collaboration with the Belize Chamber Project and Divers Alert Network (DAN). Gonzalez shared with The San Pedro Sun that given the fact that the area around Ambergris Caye is a premier diving destination, it is very important that persons working in the tourism industry be trained and ready to efficiently address any giving situation with diving incidents. "Many medical professionals do not learn anything about diving medicine, or how to treat someone in such a situation. Now we have that opportunity to learn and branch out in this field," said Gonzalez. "This is very important because when we are in these areas where we will get in contact with divers, we can know how to react to the situation and save lives." One of the most common diving illnesses is decompression sickness, a condition arising from dissolved gases coming out of solution into bubbles inside the body. This normally occurs when a diver moves from deep water towards the surface in too short a space of time".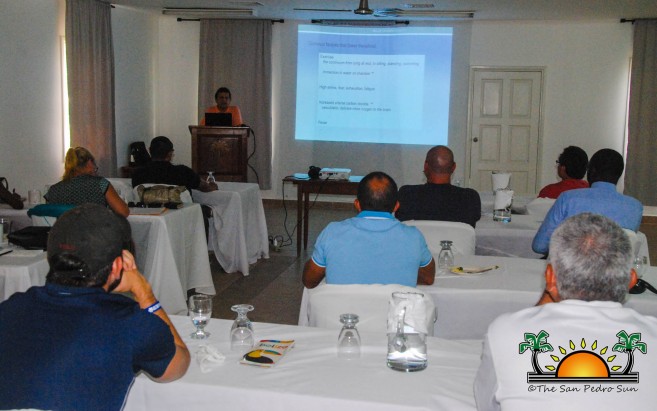 The two-day educational conference was presented by the president of the National Board of Diving and Hyperbaric Medical Technology, Richard 'Dick' Clarke. Clarke is a veteran of hyperbaric medicine, with over 50 years of experience. His expertise has taken him to work with large corporations like the National Oceanographic and Atmospheric Administration and has even been involved in developing diver medic training programs. He has also been instrumental in the development of the Certification in Hyperbaric Technology program and continues to serve as the president of its certification body, known as the National Board of Diving and Hyperbaric Medicine.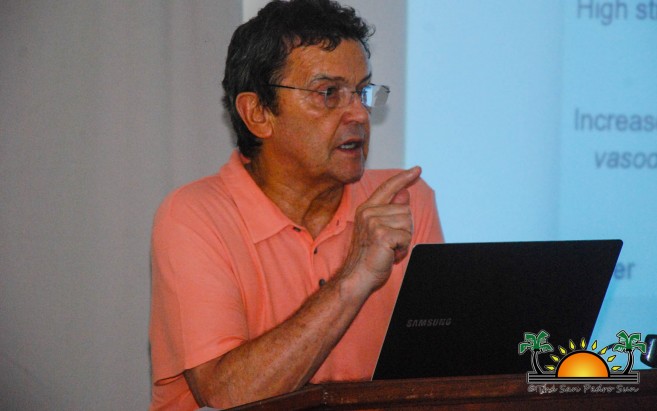 Clarke explained that when divers travel to diving destinations around the world, they want to be able to rely on their insurance in case of an accident. They also look at places that have adequate equipment and trained personnel on diving illnesses. Clarke acknowledged the fact that Ambergris Caye is home of the only two hyperbaric chambers and commended them for their good state and how well trained their personnel is. However, there are other medical personnel and tourism stakeholders that are still unfamiliar with dive medicine. "It is important for them to know when is it appropriate to send the diver to the chamber, or if they can treat them conventionally," said Clarke. He believes that more divers will choose Belize as their diving spot after knowing that the country has modern hyperbaric chambers and well-trained personnel that will know how to tend to them if there is an accident out at sea. The workshop also focused on other topics like oxygen toxicity during hyperbaric treatment, transfer protocols when treating an injured diver, the different stages of decompression sickness, and mitigation of decompression sickness inside the chamber.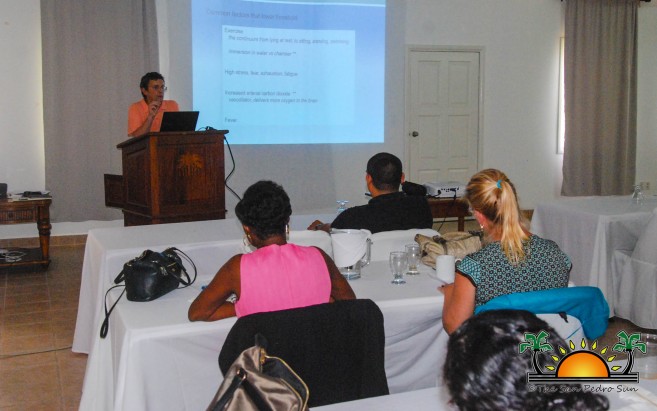 According to Dr. Gonzalez, there are plans to host future conferences to train more medical and tourism staff in diving medicine. He said that every year or two there will be a refresher course to maintain team standards. Gonzalez reiterated the importance of knowing how to treat an injured diver. "Many of us do not know the physiology and physiopathology when we get in contact with ill divers we need to find a way to get information to deal with such challenge," he said. "But today the participants have the opportunity to become more skillful and knowledgeable about diving accidents." He added that the island needs more medical infrastructure in order to attract more tourism, and this program is just the start. "We have done a lot. We are very far from where we should be, but that's the direction we are heading," said Gonzalez.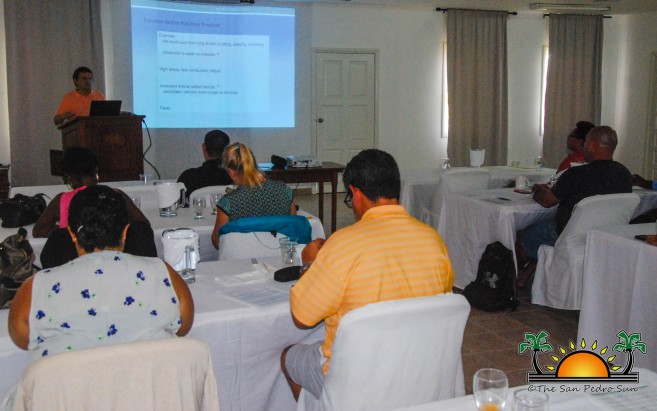 Local tour operators like Chuck and Robbie's shared that they learned a lot during the presentations and that their tour shop will now be better prepared when tending to dive emergencies. While Dr. Pedro Joo, who traveled all the way from Independence Village in the Stann Creek District deemed the conference very informational and beneficial for his day to day activities at his clinic. Joo said that it is important to know what to do when dealing with a diving sickness. He indicated that lots of diving takes place near Independence, near the Placencia Peninsula. Joo believes that if any case reaches to his clinic, he and his staff will be able to know if they need to transfer the patient to the chamber on the island or if they can take care of the patient.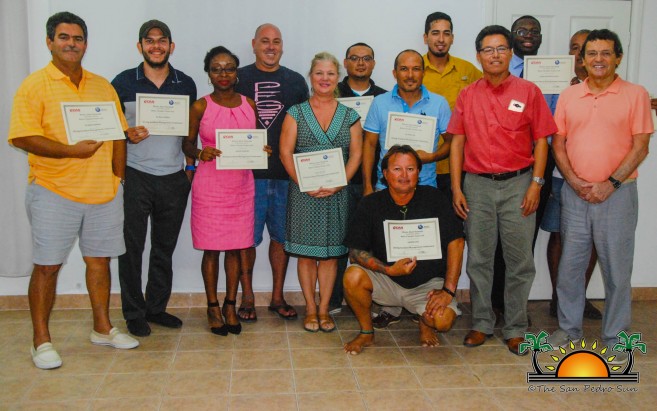 Dr. Renae Sersland from the Dr. Otto Rodriguez San Pedro Polyclinic also agreed that the conference was helpful and she is now more knowledgeable about dive medicine. Sersland added that it is important for medical personnel on the island to be trained in this field, as it will not only save lives but encourage divers to keep returning to the country. Sersland added that she would be sharing all that she learned during the two-day workshop with the staff at the Polyclinic.
Gonzalez thanks Clarke for conducting the presentations and sharing his experience and knowledge with the participants. At the end of the event, participants took a quiz to review what they learned during the conference. Following the review, every participant was presented with a certificate for their participation in the conference.
Follow The San Pedro Sun News on Twitter, become a fan on Facebook. Stay updated via RSS