International Health Authorities Deem Oxford-AstraZeneca COVID-19 Vaccine Safe
Thursday, March 18th, 2021
Regulators in the United Kingdom (UK) and Europe concluded that there is no evidence that the Oxford-AstraZeneca COVID-19 vaccine causes blood clots after a thorough review.
Initial reports of possible side-effects had many people, including Belizeans, hesitant in being vaccinated after some countries in the European Union suspended the use of the AstraZeneca vaccine. According to these countries, this was a precautionary measure based on reports of rare blood coagulation disorders in persons after being vaccinated.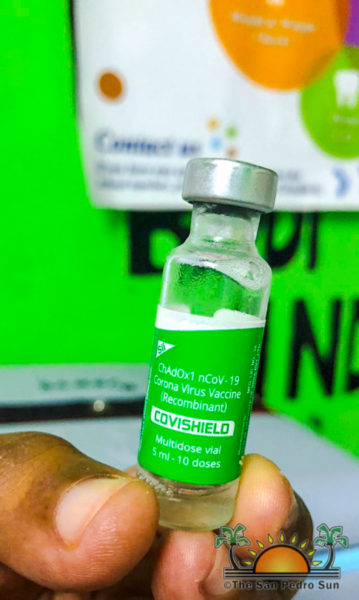 A handful of side-effect cases known as cerebral sinus thrombosis (CSVT) were reported out of the 11 million persons vaccinated in the UK. The reports of CSVT occurred in men aged between 19 and 59, with one fatality. However, reports indicate that CSVT can occur naturally, and so far, there is no link to the AstraZeneca vaccine. Additionally, these patients had low blood platelet counts, a type of cells involved with clotting.
The AstraZeneca vaccine, outside these rare health occurrences, reduces the chances of hospitalization and death due to the virus by 82%. Vaccine recipients should seek medical advice after experiencing a headache for more than four days or unusual bruising after vaccination.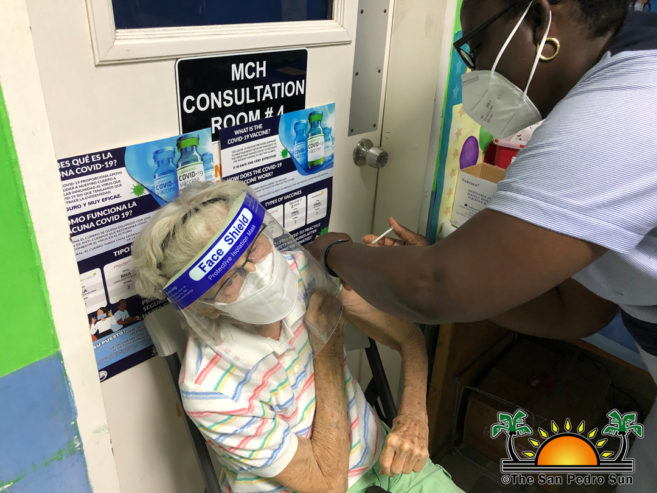 Statement from the World Health Organization
The World Health Organization (WHO) indicated that the vaccination would not reduce illness or deaths from other causes in a press release, pointing out that blood clotting is the third most common cardiovascular disease worldwide. "In extensive vaccination campaigns, it is routine for countries to signal potential adverse events following immunization. This does not necessarily mean that the events are linked to the vaccination, but it is good to investigate them. It also shows that the surveillance system works and that effective controls are in place," read the release.
The WHO is in regular contact with the European Medicines Agency and regulators worldwide and considers the benefits of the AstraZeneca vaccine to outweigh the risks. They recommend that the vaccination campaign continues.
In Belize, the AstraZeneca vaccine rollout continues with almost 12,000 Belizeans vaccinated.  After receiving a donation of 1,000 doses from Barbados and 25,000 from India, the country started the vaccine campaign. At the end of the month, the government expects the delivery of over 100,000 doses from the COVAX facility within the WHO.
For more information on the vaccine distribution in Belize, see the illustration below: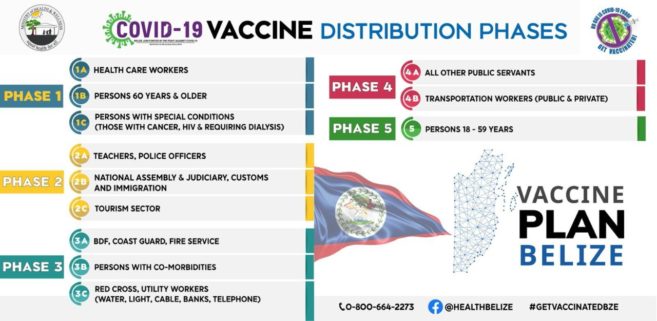 Follow The San Pedro Sun News on Twitter, become a fan on Facebook. Stay updated via RSS