New Sinopharm COVID-19 vaccine now available to Belizeans
Thursday, May 20th, 2021
As the Oxford AstraZeneca vaccine rollout continues across Belize, a new brand is now available to the public. The Sinopharm vaccine against COVID-19, donated by the United Arab Emirates in early April to Belize, has finally been approved for emergency use by the World Health Organization. In Belize, this vaccine will be offered to persons in phases one through three or anyone who is yet to get the first jab.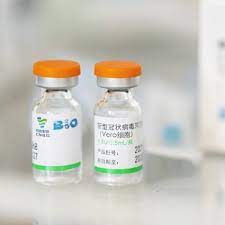 People eligible for the vaccine include the first three phases: person ages 60+, health care workers, people with special conditions, teachers, police officers, tourism sector, government personnel (judiciary, immigration, etc.), security forces, persons with co-morbidities, and utility workers. If anyone within these categories did not get the AstraZeneca vaccine, they could get a dose of Sinopharm.
Chinese Association shows interest in Sinopharm
Following the announcement of Sinopharm's approval, the first group of people in Belize showing interest in this vaccine were members of the Chinese Association. On Wednesday, May 19th, some of its members were observed lining up to get their first jab of Sinopharm on the mainland. A spokesperson of the association stated that the Chinese community feels more comfortable using Sinopharm because it is a vaccine they can research not just in English but in their native language as well.
Doctor Natalia Beer in the Ministry of Health and Wellness said Sinopharm is currently used in 42 countries, including Latin America and the Caribbean. According to her, the efficacy of this vaccine against symptomatic infection caused by COVID-19 is 79% after a person has received the two required doses in the first 14 days.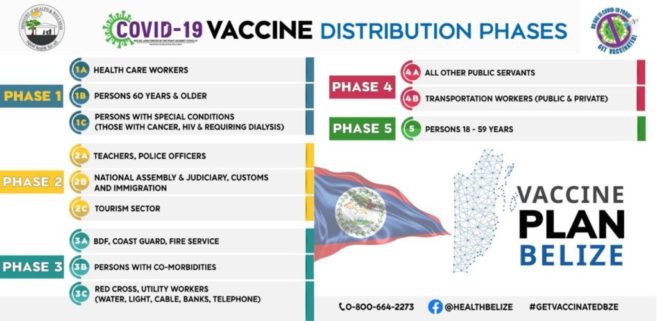 Currently, over 54,000 Belizeans have received the AstraZeneca vaccine countrywide. The latest report indicates that the cases of COVID-19 have been fluctuating, but as of Wednesday, May 19th, 72 cases remained active countrywide.
Follow The San Pedro Sun News on Twitter, become a fan on Facebook. Stay updated via RSS