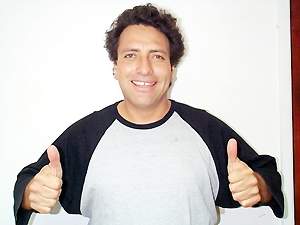 Coach Palmiro Jonathan Salas Sandoval


With only seven more games remaining before the end of this year's football season, the San Pedro Football Club is taking all the appropriate measures to ensure they stay in the competition. In an effort to achieve this, the San Pedro F.C. has recently acquired the services of Palmiro Jonathan Salas Sandoval as their new coach. Mr. Palmiro, no stranger to San Pedro, has been coming to the island since 1992. For five seasons he trained the San Pedro Dolphins Football Club, and also coached the Ambergris Turquoise Football Club.

Originally from Guatemala, Coach Palmiro trained Tipografia Nacional (Guatemalan Football Club) for two seasons. He manages two football academies for children in Guatemala and also implemented this program in San Pedro last year, assisted by San Pedro's own Raul "Coco" Gonzalez.

Coach Palmiro's objective while in San Pedro is to make the San Pedro Football Club ascend the ladder of competition in the Belize Premier Football League. He stated that in order to do this he needs the support of the business community and the general public. Through their sponsorship, and by fans attending the football matches he says the players are encouraged to try even harder to please their cheering fans. In order to keep the players physically fit, Coach Palmiro has already implemented rigorous training twice a day (6:00 a.m. and 4:30 p.m.). Coach Palmiro told the San Pedro Sun that he feels a great nostalgia since he is called to San Pedro every time the group is at its lowest. Nevertheless, he says he brings with him all the best intentions to boost the player's morale and their playing abilities. "I would like to salute everyone in San Pedro and would like to say that I am happy to be back on this beautiful island," ended Coach Palmiro.

The San Pedro Sun joins the people of Ambergris Caye in welcoming Coach Palmiro and looks forward to celebrating more victories with the San Pedro Football Club.