Miranda is slated to perform the Friday night, and is guaranteed to be a fun show for all.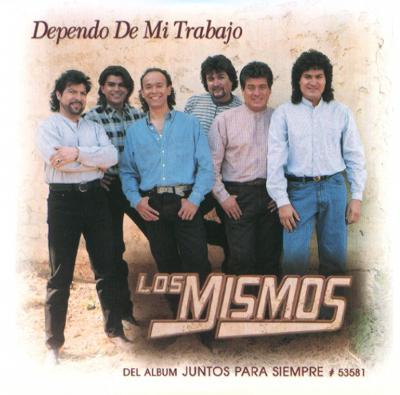 Los Mismos will be performing on Saturday, International Night. See you there!




With only a couple months away for the International Costa Maya Festival, organizers have confirmed the participation of two, yes two, international bands for this year's festivities. So, gear up for two fantastic performances, one scheduled for Friday, August 4th and the other held on Saturday, August 5th. Music enthusiasts, get ready to dance, sing along, and enjoy the styling of Miranda and Los Mismos.

On Friday, fans of the popular Argentinean rock band Miranda will have the joy of seeing them perform live. The band, comprised of vocalists Alejandro Sergi and Juliana Gattas, guitarist Lolo Fuentes, bassist Monoto and electronics by Bruno de Vincenti, has been on the musical scene since 2002. Their debut album Es Mentira received high accolades. Rolling Stone applauded the quintet on its glamour, pop influence and great electronics. Winter 2003 saw Miranda having various appearances on MTV and at the end of the year they were nominated for two prestigious MTV Music Awards, one for Best New Artist in Argentina and Best Independent Artist and the Diario Clari, the most circulated daily (newspaper) in Argentina honored Miranda as Revelation of the Year.

In 2004, Miranda released their second album, Sin Restricciones (Without Restrictions) and, to no-one's surprise, received fantastic praises as well. "More dynamic, better than the first, a wonderful blend of party and romance," commented Diario Clarin. They were again nominated for an MTV Award, this time for Best Alternative Band. Their hit song, Yo te dire won the group the Best Group Pop Album at the Premio Gardel – the Argentinean Grammy. In 2005, Miranda has not let up and has performed in countless regions not only within their native Argentina but around Mexico and the United States of America. Their single Don can be heard in most US radio stations and the band promises to keep breaking musical barriers.

Los Mismos began as the acclaimed and world famous group Los Bukis. After years of a successful career, lead singer Marco Antonio Solis decided to pursue a solo career in 1995. The remaining members, vocalists Pedro Velazquez and Eusebio Cortes, drummers Jose Pepe Guadarrama and Pedro Sanchez, guitarist Joel Solis and keyboard player Roberto Guadarrama, made up their own band called Los Mismos, as in the same members of Los Bukis. Their debut album in 1996 Juntos Para Siempre featured the hit Me esta doliendo dejarte and the following year Te llevas mi vida made huge splashes on radio waves everywhere. The success of the band continued with Gracias por todo in 1997. Two years later, Los Mismos released Encuentro con el mileno which was followed in 2002 with Sin mirar atras. To date the band has made a name for themselves and have released countless albums and had several hit songs including Me esta doliendo dejarte, Que bonito, No eres facil de olvidar and Todo me recuerda a ti.

The planning of the most awaited and highly glamorous festival is not an easy task, but it is definitely one that the organizers enjoy year after year. One of the most alluring and enchanting nights of the Costa Maya Festival is definitely the Reina de la Costa Maya Pageant. Although the names of the contestants have not yet been released, all seven countries have given an enthusiastic "yes" to their participation.

This year is shaping up to be a great year for the International Costa Maya Festival. Confirmations, scheduled appearances and participation by the countries will be released in upcoming weeks. The excitement mounts and everyone is getting ready for this year's spectacular festival. Throughout the years the festival has been receiving major coverage. The online world of student travel, Travel Max has already posted the dates of this year's festival as well as a description of what the festival is all about, making it easier for students world wide to visit San Pedro Town during those dates. The Costa Maya Festival has been scheduled for August 3rd – 6th.