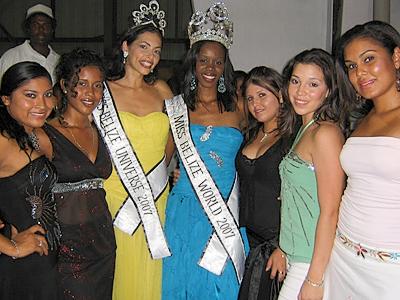 It's "reigning" beauties! The two lovely winners of the Miss Belize Pageant 2006 took some time to hang out with the Miss San Pedro Contestants.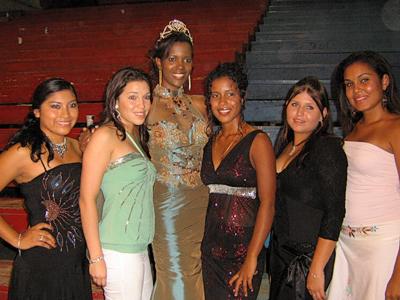 The girls got to meet last year's representative at the Miss Universe 2005 pageant, Andrea Elrington.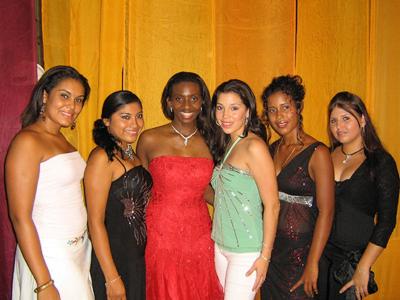 The choreographer for the pageant dances was none other than Opal Enriquez, last year's Belize representative at the Costa Maya Pageant.




As part of the Miss San Pedro Pageant festivities, five of the six girls went on their fist official pageant outing. The venue: Old Belize and the Miss Belize Pageant. The girls left the island on Saturday via Tropic Air en route to the city, where they stayed at the Princess Hotel. The girls visited the Old Belize Museum where they had the opportunity to get in touch with the beautiful history of Belize.

At 7:00 p.m. the girls took their respective seats at Belize's Civic Center where they took in the sights of the Miss Belize Pageant. After the pageant the five San Pedro beauty ambassadors had the opportunity to meet the new reigning Miss Belize Universe, Maria Jeffrey and Miss Belize World, Felicita Arzu, as well as past queens Andrea Elrington, Leilah Pandy, 2003's Reina de la Costa Maya and 2005's Reina de la Costa Maya Belize representative Opal Enriquez.

The six contestants vying for the title of Miss San Pedro are: Amber Ayala, Candy Bradley, Katrina Bradley, Amalia Cal, Jamira Craft, and Liliana Nuñez. The pageant has been scheduled for September 2nd, 2006 at the Old Football Field starting at 7:00 p.m.