Christine Syme concludes participation at Miss Earth Pageant 2015
Thursday, December 10th, 2015
Even though she may have not taken the Miss Earth 2015 title, Christine Syme has gained valuable experience and unforgettable memories from her time in Vienna, Austria. Miss Earth Belize 2015 has completed her participation at the Miss Earth Pageant and has shared with The San Pedro Sun her experience. The Belizean beauty had been in Vienna since Monday, November 16th, taking part in several activities leading up to the big pageant on Saturday, December 5th, which saw Miss Philippines Anfelia Ong taking the coveted crown.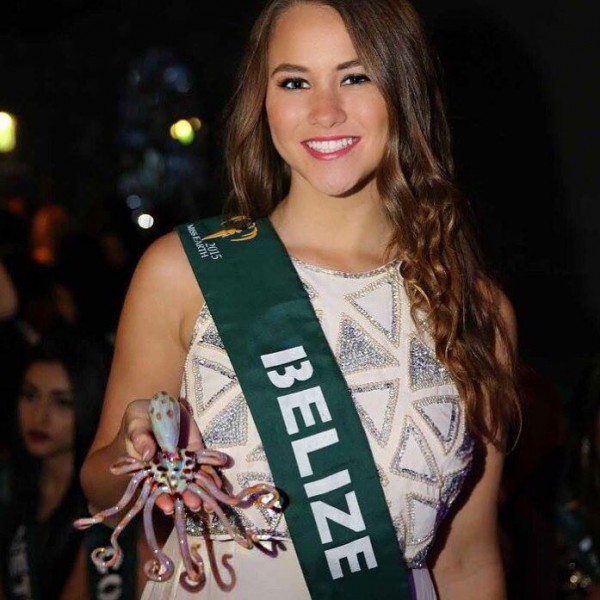 "My Miss Earth pageant experience was absolutely exciting and unique. I was able to spread my knowledge and love for our oceans with many kindred spirits, as well as broadening my horizons by listening to environmentalists at seminars; one of which was held at the United Nations! I feel privileged that Belize appointed me to represent our amazing country in Austria this year. I feel I have been instrumental in Belize's movement towards gaining more global recognition," said Syme on here experience at the Miss Earth Pageant.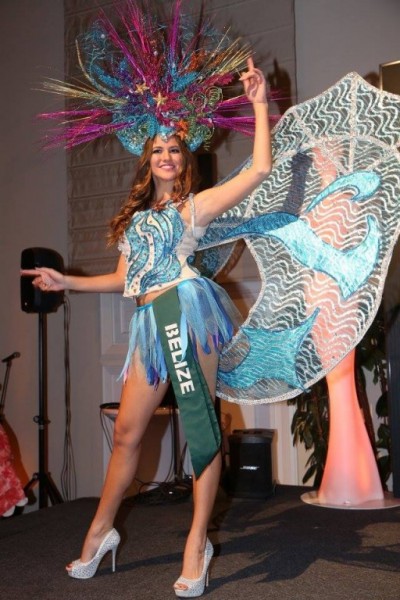 Syme was one in among 92 contestants from across the world who participated in the pageant that advocated environmental awareness under the theme 'Beauties for a Cause'. "Over the past three weeks there were ups and downs, but I always looked for the bright side. Every single day we had a new adventure; we visited historical landmarks, viewed the stunning architecture throughout the city of Vienna and enjoyed the mountainous areas Austria has to offer. We were fortunate enough to meet people from all walks of life, from scientists to businessmen and women as well as some dignitaries! I also met intelligent women from all over the world who represented their countries as well. I have made connections for myself as well as Belize that I never would've imagined making!"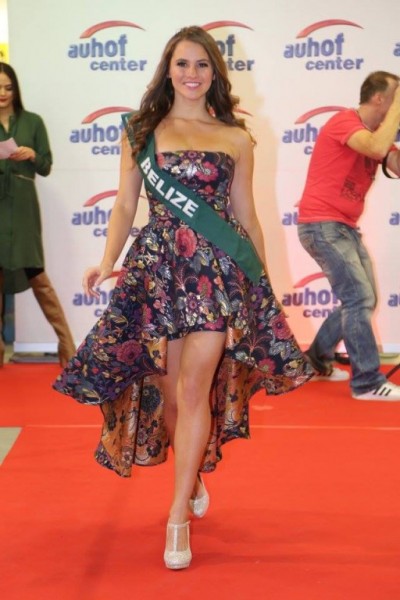 Among the many activities Syme took part in, besides the pageant itself and touring Austria, were Long Gown Competition, Talent Competition, Swimwear Competition, National Costume Competition and Resort Wear Competition. "I feel that that my representation of Belize at the Miss Earth event was such that I hope that I have made everyone proud. I know that I have been able to reach many people from around the world while networking with my fellow Miss Earth delegates as well as all of the people I've met along the way," said Syme.

At the end of the pageant it was Miss Earth Philippines, Anfelia Ong who took the grand crown and title. She was crowned by outgoing Miss Earth 2014 Jamie Herrell, who also represented Philippines. Other title winners include Thiessa Sickert of Brazil who received the title Miss Earth Fire, Brittany Payne of the United States of America who received the title of Miss Earth Water and Dayanna Grageda of Australia who received the title of Miss Earth Air.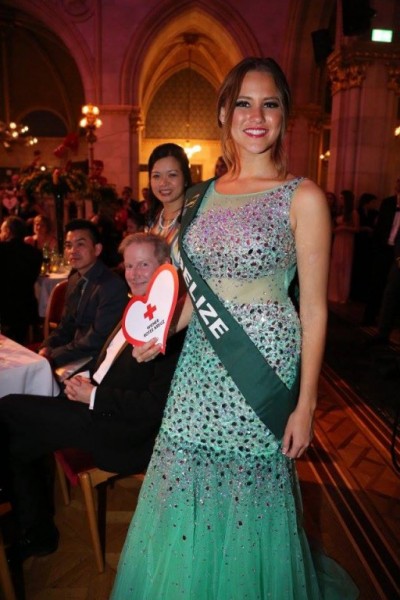 Even though Syme did not receive a title, she still made her country proud. "Each and every one of us can make a difference in our beautiful Jewel of Belize – I urge you to take a moment to learn about our environment and make small changes in your lives to improve our country's fight against climate change, pollution and the many other hazards that we face. Once again I would like to thank every single person who had faith in me representing our country and who donated time, energy and money towards this journey. I would especially like to thank my parents and grandparents for their moral and financial support, without them none of this would have been possible. I would also like to thank Peter Lawrence of Caribbean Villas Hotel and Pedro's Inn for making a significant donation towards my journey," added Syme.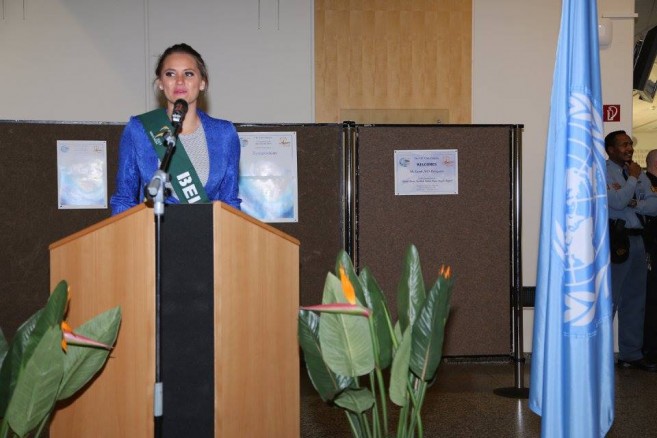 Follow The San Pedro Sun News on Twitter, become a fan on Facebook. Stay updated via RSS