Rebecca Rath is Miss Belize Universe
Wednesday, September 14th, 2016
After a ten year hiatus, the Miss Belize Universe pageant returned to seek its newest representative. A total of 10 lovely ladies: Neidy Rodriguez, Theotisha Hall, Shamra Palacio, Mariah Swaso, Marlaine Heron, Kimberly Price, Macia Moody, Rebecca Rath, Lyanne Reid, and Dianira Rivera, vied for the title of Miss Belize 2016 and the opportunity to represent at Miss Universe 2017 in Manila, Philippines. After competing at the Bliss Center for Performing Arts in Belize City on Saturday night, September 10th, 23 year-old Rebecca Rath of Dangriga earned the grand title, and was crowned 'Miss Belize 2016'.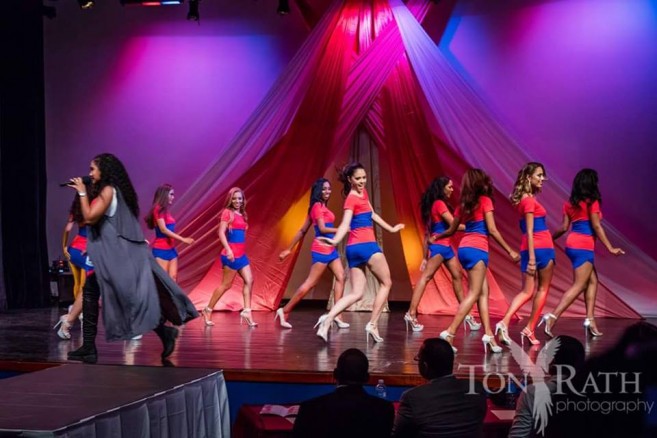 The pageant opened up with a dance presentation, followed by the cultural costume, swimsuit and evening gown competition. At the end of each segment, contestants were eliminated upon the decisions of the judges: Minister of Education Honorable Patrick Faber, Miss Belize 1979 Sarita Acosta, McNab Visual Strategies' Tanya McNab, Belize Tourism Board Director Karen Bevans, WAVE Radio's Dale McDougall, Belize City Councillor Deon Leslie, The Statistical Institute of Belize International's Insukba Lyons (USA judge), Maruba Jungle Spa and Resort's Merickston Nicholson, and Best Western Belize Biltmore Hotel's, Patrick Rodriguez.

By the time the question and answer segment came around, only five contestants remained. At this crucial moment, the five finalists had their last chance to charm the judges. Coming in fifth place was Misty Swazo of Libertad, fourth place went to Neidy Rodriguez of Belize City, Dianira Rivera of San Pedro Town won third place and Miss Photogenic, while second place went to Marcia Moody of San Ignacio. The grand title of Miss Belize went to Rebecca Rath, who also won the additional titles of Miss Top Model, Beach Beauty, and People's Choice (Online Votes).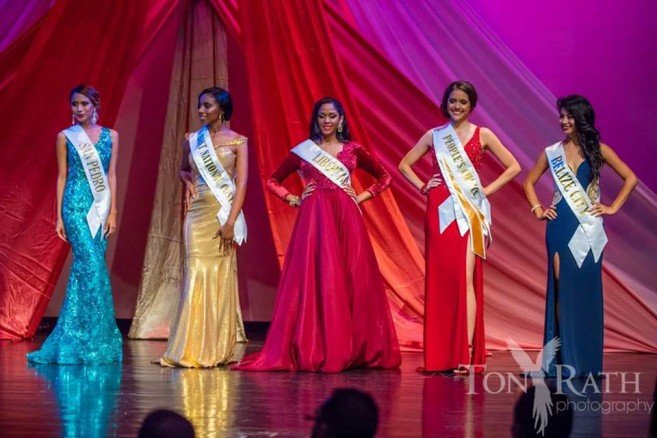 In an interview with Channel 5 News (Belize City), Rath expressed her love for her country, and her determination to represent Belize. She shared her pageant experience, which she believes was not stereotypical. "A lot of people think that a pageant is all about outer beauty, but you're choosing a representative for your country. You need to make sure that that person is well rounded, confident and believes in the things that they are advocating for, and so it's much more than what people think. It's not just looking pretty, wearing heels and smiling for all those pictures; you want to be able to be an example for everyone. You want to make a difference in your community, make your mark and let everyone know that, look I'm a good representative, I can prove myself, I can do well, I can present Belize and I will do whatever it takes to represent the country and will make it happen. It's been a journey and I am absolutely ready," said Rath.

Rebbeca Rath will also be representing Belize at the 65th edition of the Miss Universe Pageant at the Mall of Asia Arena, Manila, Philippines on Monday, January 30, 2017. As part of her prizes, Rath won a scholarship from the Ministry of Education; a $10,000 wardrobe for the Miss Universe Pageant; and travel expenses to and from the pageant.
Follow The San Pedro Sun News on Twitter, become a fan on Facebook. Stay updated via RSS