Iris Salguero to represent Belize in Miss World Pageant
Wednesday, October 26th, 2016
Former Miss San Pedro Iris Salguero 2015-2016, was crowned Miss World Belize on Saturday, October 22nd at the Log Cabin Inn in the Cayo District. Salguero competed along with three other contestants Moesha Shaw from Belize City, Kayla Lewis from Roaring Creek Village and Krystalee Martinez from Belmopan City for the honour of representing Belize at the upcoming Miss World Pageant being held on December 19, 2016 in Washington D.C, USA. Salguero was able to charm the audience and judges, who awarded her with the coveted title and crown.

To celebrate Salguero's win, family members and friends gathered on Monday, October 24th, to welcome her home. At Tropic Air, a host of friends, fans, and family happily embraced her. Salguero shared with everyone her thoughts about the pageant. She mentioned that the event is not just about the country and its beauty, but about an individual who is compassionate towards others and wants to give back to the community. "I want to see a change and I am definitely looking forward to helping out," she said.

Salguero indicated that she was confident due to her experience in pageantry, but she never underestimated her adversaries. "I am very thankful for the girls that competed in the pageant. I am so happy to find out that they have the same mind-set as I do, which is to give back to the community," said Salguero.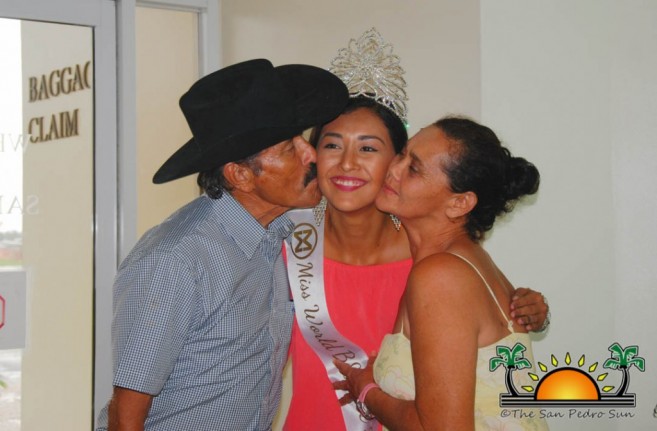 Salguero stated that with the aid of her agent and trainer Enrique de Leon, the preparation for the international beauty pageant has already begun. "Between now and then I will be training very hard, getting my costumes, and practicing on my introductions and different presentations that I will be displaying at the event," said Salguero. She will also be doing a video, which will feature her and her work in the community.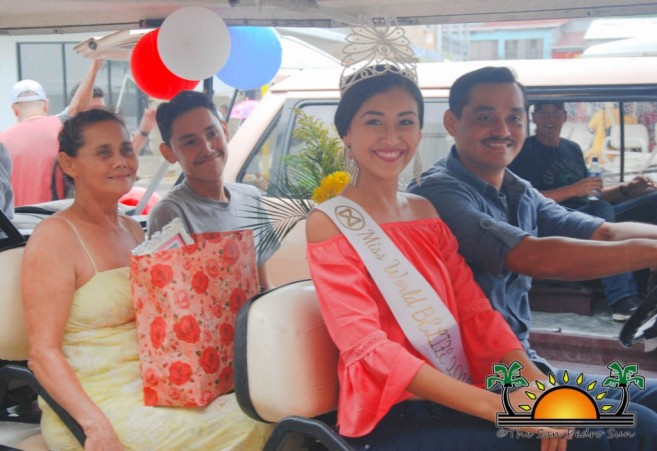 However, participation in such a prestigious event also comes with at a cost. Anyone who may wish to make donations in order to facilitate Salguero's participation at the pageant is asked to contact her agent/trainer Enrique de Leon at 629-3078.
Salguero stated that her involvement in the community will not stop after the pageant, but will get even bigger as she will be spearheading different fundraisers for the community in the upcoming months. Since, the contestants she competed against shared many of her ideas, they will all join her during future community projects that she is planning for San Pedro Town.
The Sun joins the entire community in congratulating Iris Salguero, Miss World Belize 2016!
Follow The San Pedro Sun News on Twitter, become a fan on Facebook. Stay updated via RSS