Miss Universe Belize 2018 candidates revealed
Wednesday, June 13th, 2018
The Miss Universe Belize beauty pageant has returned to the country, and the 11 delegates from across the country who will be competing for the crown have been revealed. The new Miss Universe Belize will get the opportunity to represent the country at 67th Annual Miss Universe Pageant. The 11 girls that will be competing for the title of Miss Universe Belize 2018 are Christalyn Castillo, Ashley Reid, Kiah Pastor, Alicia Banner, Jenelli Frazer, Jessica Flores, Kayla Awe, Kelsey Tillet, Nicole Hamilton, Selena Urias and Shante Morgan.
The organization is being led by the National Director Romeo Escobar, who is grateful for the opportunity and looks forward to have the best Miss Universe Belize. He spoke during the announcement of the candidates on June 8th. "I am extremely excited to take on this new venture and grateful to be working with a great team who also shares my same vision and passion. I want to make sure things are done the right way this time in Belize. I will make sure the new organization operates with honesty and full transparency," said Escobar. "It is going to be a lot of work and all the young ladies know that. It's a long road ahead before Miss Universe, but I hope that whoever ends up being the next Miss Universe Belize is ready for that. It's our job to prepare her to the best of our ability. After she is crowned Miss Universe Belize, she is going to be training here in Belize and in Los Angeles."
In addition to competing in the Miss Universe pageant, the new Miss Universe Belize will also have the opportunity to travel around Belize working with different charities and will take part in a media tour both in the country and in the United States. She will further and receive a scholarship to The University of Belize. Belize was last represented at the Miss Universe pageant in 2016 by the beautiful Rebecca Rath.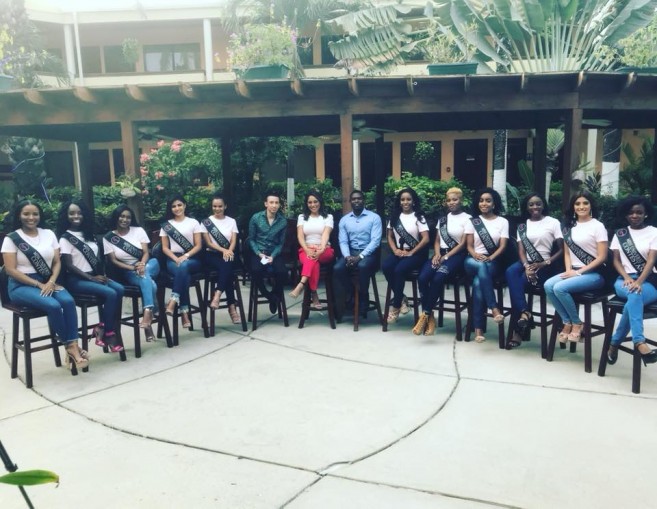 The Miss Universe Belize 2018 sponsors include: Wild Belize Adventures and Tours, Forgiatto, Lush Spa and Beauty Lounge, Carpe Diem, Smile Solutions Dental Care, TAJJ Cosmetics, Dr. Moguels Clinic, Pink Boutique, The University of Belize, Tropic Air, Budget Rentals, Bosom Couture and The Sash Company.
The Miss Universe Belize 2018 pageant will take place at the River Hall of the Best Western Belize Biltmore Plaza on Saturday, August 25th. Tickets are on sale for $35 at any Pink Boutique outlets across the country.
Follow The San Pedro Sun News on Twitter, become a fan on Facebook. Stay updated via RSS