Dog owner take park in Saga's 3D Workshop
Friday, July 15th, 2016
Saga Humane Society has been working alongside Heather Beck, owner of K9 Lifeline to host a 3D Workshop, 'Dealing with Difficult Dogs'. Participants from Canada, Mexico, Saga, Pampered Paws, and across Belize attended the three day course at San Pedro High School from Monday, July 11th to Wednesday, July 13th. This course was geared at teaching dog trainers the basics and practical approaches that help to improve human/dog relationships.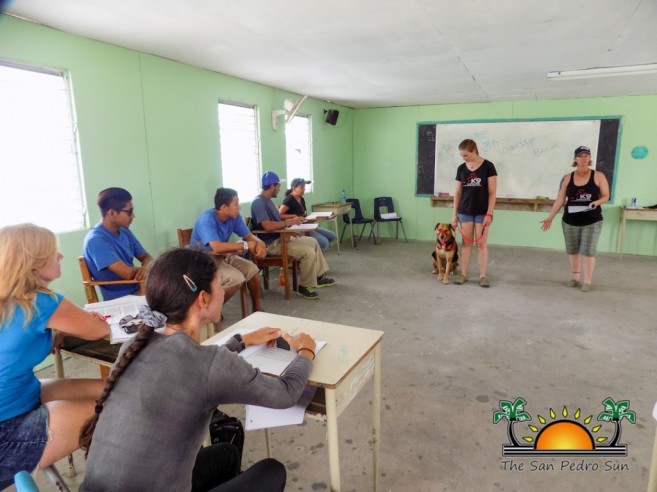 Beck has been teaching all over the world, and her expertise is in behavioral approach. This method focuses on the dog's primal drives and instincts to better communicate. According to Beck, owning a dog is more than just having a pet. "I feel that this workshop is important because I want people to be responsible dog owners. I think that through Saga, they've made a lot of changes on the island, but that focuses is on the health aspect. We are focusing on the humane part of owning a dog," said Beck. The workshop included both educational presentations and interactive sessions.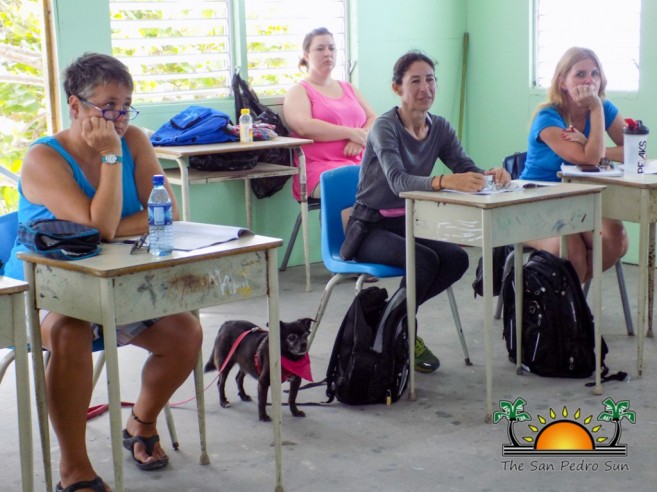 The group also visited Saga to get hands-on experience, and to meet other vulnerable dogs. Based on the K9 Lifeline workbook, the first step to changing any behavior is to change the root of the problem. The lessons were divided into three categories: building a new relationship, creating structure at home, and the basics of maintaining a dog.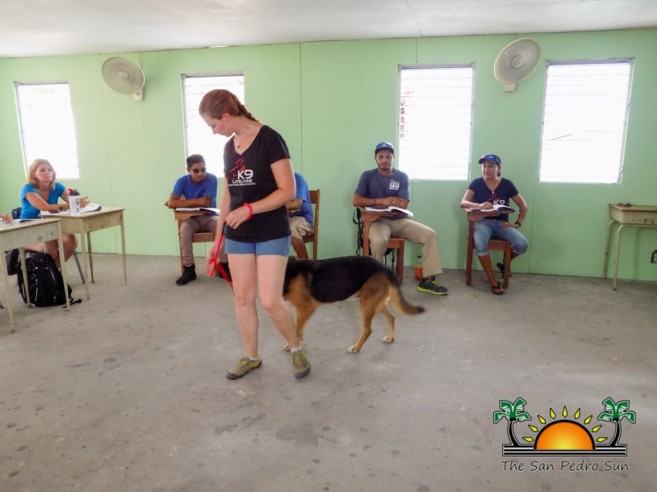 After the workshop, trainers learned proper dog training techniques, veterinary care, food and nutrition, house rules, and steps to becoming a better dog-owner.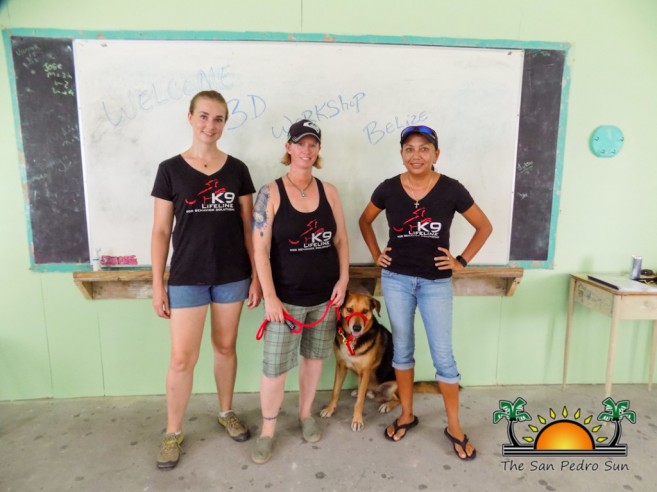 About Heather Beck:
Beck is the founder of K9 Lifeline in Draper, Utah, USA. She is well-known as the "Socializing Specialist", as she works with difficult and aggressive dogs. She has been working with dogs since 1995, and she has run off-leash socialization classes for her clients and their dogs. Her experience ranges from Animal Control Officer, to fostering dogs for adoption, to running her own large breed and pit-bull rescue. Currently, she lives part-time in Belize and sits on the Board of Directors for Saga Humane Society.
Follow The San Pedro Sun News on Twitter, become a fan on Facebook. Stay updated via RSS