Ernesto Bernardez still on the run and wanted by Police
Friday, April 13th, 2012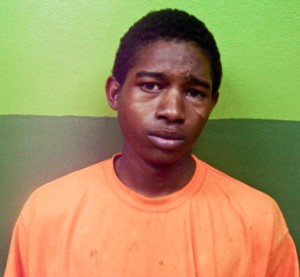 Ernesto Bernardez remains on the run and on the Belize Police Department Wanted List. The 17 year old is wanted in connection with a chain of incidents that occurred on Caye Caulker that eventually led to a police officer being shot in the head and two firearms stolen from the police. Police had originally launched a man hunt for Bernardez on Caye Caulker but have moved focus to the mainland where a Wanted bulletin for his capture has been released.
"It appears that Bernardez is on the mainland now. We are circulating a bulletin countrywide with the hope of capturing him and recover the two firearms that were stolen," explained Sergeant of Police Basil Reyes who was leading the manhunt operation on Caye Caulker. On April 1st a police officer, who was reportedly socializing, attempted to detain Bernardez after several reports were made against him. During that incident it is alleged that Bernardez got a hold of the police officer's pistol and attempted to shot him. When it failed to fire, the Police Department reported that Bernardez hit the policeman in the forehead with the pistol and then made good his escape. The following day on April 2nd, Bernardez attempted to flee the island by booking a flight on a local airline. When police got word that Bernardez was about to take a flight off Caye Caulker, Police Constable John Valerio was sent to the airstrip. When Valerio arrived at the end of Avenida Mangle near the airstrip, Bernardez shot twice at PC Valerio hitting him once to the left side of the head. Bernardez then disarmed PC Valerio of his firearm and made good his escape. Luckily for PC Valerio, he was only grazed by the bullet and was treated and released the same day from the Karl Heusner Memorial Hospital.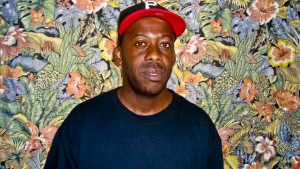 Despite an intensive land and sea search for Bernardez it appears that he made it off the island to mainland Belize. Police believe that he still has in his possession a .9mm and a .38 pistol, both stolen from two policemen in the two separate incidents.  Ernesto Bernardez is considered armed and dangerous. Anyone who has information that can lead to the capture of the 17 year old is asked to call the police at 911.
Follow The San Pedro Sun News on Twitter, become a fan on Facebook. Stay updated via RSS