Repeated complaints lead to the transfer of a Corporal
Friday, January 25th, 2013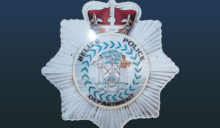 The police force is meant to be the image of security, but in light of recent events, many citizens of Ambergris Caye are losing their trust in those tasked to serve and protect the people. Over the past few months, disturbing reports have surfaced from both locals and tourists about unprovoked police brutality and improper conduct. Residents have brought many complaints to San Pedro Mayor Daniel Guerrero on disconcerting issues regarding the police force. Concerned citizens are demanding action to ensure that these matters do not affect our tourism based island.
In The San Pedro Sun Issue #03 Volume 23, we reported on two long-time residents' experience with late night/early morning raids by four police officers. There have also been claims by tourists who allege improper treatment from uniformed police officers. From claims of harassment to extortion, the reports are disheartening, and have driven a wider wedge between the public and police.
As the complaints increased, residents felt that the issues were not being addressed with the level of importance they deserved. While Mayor Guerrero had previously voiced the people's complaints to former OC Vienie Robinson, the response was minimal. However, with the arrival of the new OC Luis Castellanos, Mayor Guerrero once again presented his community's issues, asking for cooperation from OC Castellanos in resolving the problem.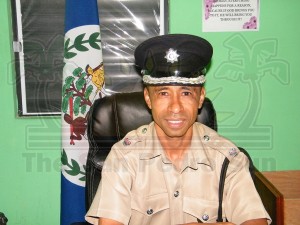 In response to Mayor Guerrero and several others, the transfer of a Corporal from the San Pedro Police Force has been issued to take effect on February 1, 2013. The San Pedro Sun has confirmed this news with Castellanos, although the Corporal's name has not been revealed. Castellanos believes that this transfer will eliminate the problem from the root, and he hopes that with this move, the high standards of security can once again be within the San Pedro Police Department. Castellanos stated that he will command the police force with transparency and will not condone any infractions from police officers. The San Pedro Sun will continue to report on issues that affect the safety and livelihood of residents on La Isla Bonita, and it is our sincere hope that our Police Department can get back to policing and maintaining law and order, while upholding the very laws they work to enforce.
Follow The San Pedro Sun News on Twitter, become a fan on Facebook. Stay updated via RSS