SP Magistrate Court sentences 2 men to 7 years in jail for burglary
Thursday, March 21st, 2013
Two men from San Pedro Town will spend the next seven years behind bars after they were sentenced in two separate cases before the San Pedro Town Magistrate Court on March 20th. 27 year old Marvin Antonio Mendoza was sentenced to seven years and six months after he was found guilty of a burglary case brought before him in 2012. Similarly, 38 year old Jorge Miguel Navarette was sentenced to seven years in prison after he was found guilty of an October 3, 2012 burglary which occurred in San Pedro Town.
In the first case, on Wednesday March 20th, Magistrate Sherigne Rodriguez, after listening to witnesses and reviewing the evidence submitted in court, found Mendoza guilty of a single charge of burglary. The case dates back to October 31, 2012 when Mendoza entered and trespassed the house of John Harvey and stole a number of items including a television, a water pump, an air condition unit and 11 pieces of board all totaling $1,600. The undefended Mendonza was unable to satisfy and justify his actions in court in his statement and as such Magistrate Rodriguez handed down her sentence on him.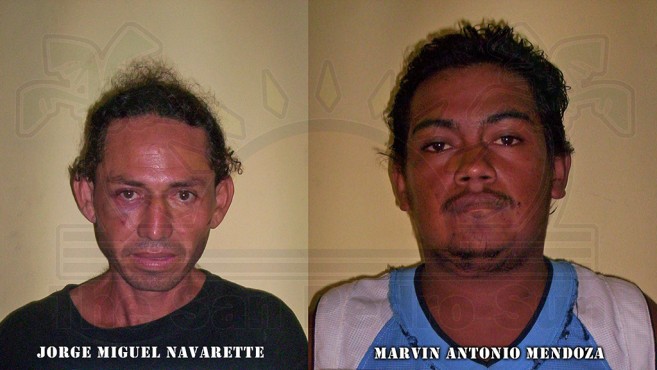 In the second case, the charge against Navarette goes back to October 3, 2012 when he was found inside the San Pedro Town Council Barracks in the San Pablo area attempting to steal. Navarette had in his possession two heavy duty grinders, a small drill, a gallon of citrus wash, a hammer, two electronic adapters and other small items totaling some $2,110. Navarette, who was unrepresented in court, was unable to justify his action and after listening to witnesses and reviewing the evidences submitted in court, Magistrate Rodriguez sentenced him to seven years in prison.
The Police Prosecutor in the cases was done by Sergeant of Police Ludwig Castillo attached to the San Pedro Police Station. Mendoza and Navarette sentences begin on the date of conviction and thus have been transferred to the Belize Central Prison where they are expected to start their jail time.
Follow The San Pedro Sun News on Twitter, become a fan on Facebook. Stay updated via RSS