Police Report
Sunday, November 23rd, 2014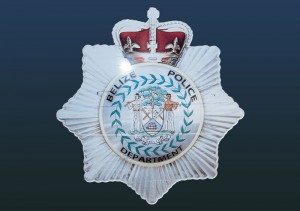 Wounding
*On Sunday, November 16th at around 11AM, 23-year-old Kendis Gongora of DFC Area visited the San Pedro Police Station and reported that while at a nightclub located on Barrier Drive, San Pedro Town he was stabbed. Gongora reported that he was with some friends on Saturday, November 15th sometime around before mid-night. He got into an altercation with Rene Cumul and Alex Espat. During the altercation, Gongora was reportedly stabbed on the left side of his stomach. He was escorted to a clinic where his injury was classified as wounding. He was later transported to the Karl Huesner Memorial Hospital for further treatment. Both Rene Cumul and Alex Espat were detained and are pending charges.
Shooting
*On Sunday, November 16th at about 7:43PM a team of San Pedro Police visited the San Pedro Polyclinic where 20-year-old Marcos Ramirez was found suffering from apparent gunshot wounds to his left and right thighs. Initial investigation revealed that on the same date at about 7:00PM he was at a friend's apartment located at in the San Pablo Area when he heard four gunshots coming from the street side in front of the apartment. He begun to feel pain and realized that he was injured. He was taken to the Dr. Otto Rodriguez San Pedro Polyclinic II for medical treatment and later transferred to the Karl Huesner Memorial Hospital in a stable condition. Police investigations continue.
Found Property
*On Friday, November 14th at 7:30PM, acting on information received, the San Pedro Quick Response Team personnel searched an abandoned lot located near a well-known drug dealer's residence in the DFC Area. The search led to the discovery of a black plastic bag which was found under an old plastic fan containing a green leafy substance suspected to be cannabis. The drug was taken to the San Pedro Police Station where it was weighed amounting to 163.3 grams. The drugs was labeled and deposited as found property.
Follow The San Pedro Sun News on Twitter, become a fan on Facebook. Stay updated via RSS