Police Report
Tuesday, December 23rd, 2014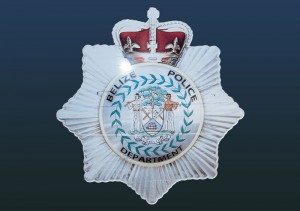 Aggravated Robbery- Caye Caulker
On 14.12.14 at about 5:50 a.m., police responded to a robbery in Caye Caulker on Avenida Hicaco where they met 22-year-old Armina Brendalee Choc who reported that upon opening her coffee shop she was held up at knife point by a male of dark complexion. She reportedly gave him all the money from the cash register but still he attacked Choc with the knife where she sustained cut wounds to neck and head. Quick police response led to the apprehension of the culprit who was identified as 22-year-old Elroy Flores of Dangriga. He was detained pending charges. Choc has been treated and released.
Burglary
*On Friday, December 12th at about 8:20PM 53-year-old Karen Young, Canadian resident of Alta Mar Area, reported that at around 4:20PM she left her home leaving all her doors and windows locked and secured. She stated that when she returned at about 6:30PM she noticed that the glass window on the southern side of her home was broken and discovered electronic items, assorted shoes and other items missing valued at $8,605. Police have since recovered two silver Apple MacBook Air valued at $2,600.00 and are seeking one man for questioning.
*On Thursday, December 11th at about 10:49AM 68-year-old Cathy Slattery, American Retiree of San Pablo Area, visited the Police Station and reported that on Wednesday, December 10th she noticed that sometime between11:45AM and 9PM someone turned off her security cameras by turning off her electricity and burglarized her house. They stole a safe contained the following: three credit cards, two check books, one ATM card, Atlantic Bank book, her dog's paper work, her golf cart insurance paper, golf cart title, her wedding gold ring valued at $1000, $4,000 cash, $1,000 U.S currency and other documents being a total of $6,000.00.
Theft
On Thursday, December 11th at about 12:30PM, 51-year-old Kevin Anderson, Canadian retiree south San Pedro Ambergris Caye visited the Police Station and reported that on Friday, December 5th at about 6:30AM he left his multicolor hammock valued $150 hanging at the south east corner of the property. He stated that at 12PM on the same day he noticed that the hammock was missing. Police have since detained 55-year-old Miguel Ramirez of San Juan Area, San Pedro Town pending charges for Theft.
Robbery
On Thursday, December 11th at about 8:15PM, 27-year-old Marlon Estrada stated that around 5:30PM he along with a young man were on a San Pedro Police motorcycle of which he had been commissioned to fix, heading up the coast to get the part needed to finish repairs on the police motorcycle. He reported that at around 6:00PM while attempting to fix a flat tire on another motorcycle both men were attacked by a young man of Hispanic descent known to him as "Efrain". Estrada was reportedly punched to the face, and grazed with a machete to the upper left side of the face by Efrain. He also stated that his I-Phone valued at $1000 and his Samsung cell phone valued at $60 were both taken from him by Efrain. In order to escape further harm he reportedly ran away leaving behind the San Pedro Police motorcycle with the key still in the ignition. On Friday, December 12th at about 11AM, acting upon certain information received, police visited an area on Pescador Drive near San Pedro High School where the police motorcycle attached to Caye Caulker Police Station and property of the Government of Belize was found parked with the keys in the ignition. No one was found in the immediate area and the cycle was driven to San Pedro Police Station compound.
Follow The San Pedro Sun News on Twitter, become a fan on Facebook. Stay updated via RSS