OC Castellanos returns from FBI training program
Thursday, January 15th, 2015
Officer in Charge of the San Pedro Police Department, Superintendent Luis Castellanos is back on duty after taking a three month study leave. Superintendent Castellanos left in September, 2014 to participate in the Federal Bureau of Investigation (FBI) National Academy Program in Quantico, Virginia, USA. He was selected to represent Belize in the training program alongside 215 other law enforcement agents. Superintendent Castellanos officially resumed his duties in San Pedro on Monday, January 12th.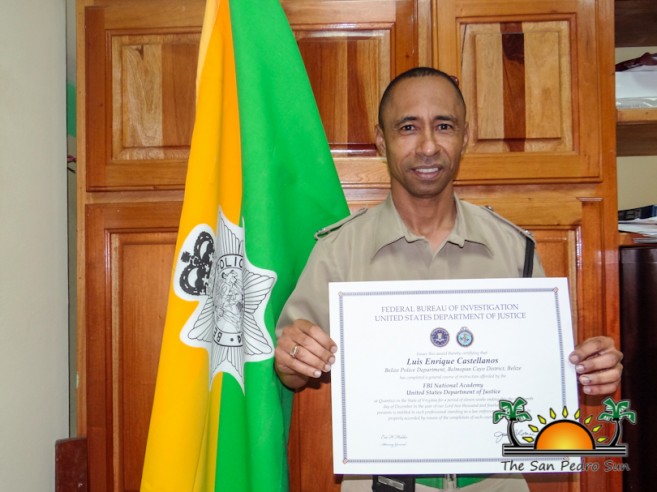 According to an official release issued by the FBI on December 19th, 215 law enforcement officers graduated on December 19, 2014 from the FBI National Academy Program at Quantico, Virginia. The 258th Session of the National Academy consisted of men and women from 49 states. Included in the class are members of law enforcement agencies from the District of Columbia, 26 international countries, three military organizations, and four federal civilian organizations. Internationally known for its academic excellence, the National Academy Program, held at the FBI Academy, offered 11 weeks of advanced investigative, management, and fitness training for selected officers having proven records as professionals within their agencies. On average, these officers have 19 years of law enforcement experience and usually return to their agencies to serve in executive-level positions. FBI Director James Comey, was the principal speaker at the ceremony. Training for the program was provided by the FBI Academy instructional staff, Special Agents, and other staff members holding advanced degrees, many of whom are recognized internationally in their fields of expertise. Since 1972, National Academy students have been able to earn undergraduate and graduate credits from the University of Virginia due to the accreditation by the university of the many courses offered. The graduating officers were represented by the class spokesperson, Michael Dahl, Captain, with the Washington State Patrol, in Olympia, Washington. A total of 47,898 individuals now represent the FBI National Academy Program since its inception in July 1935. Out of this number, approximately 16,233 are still active in law enforcement work.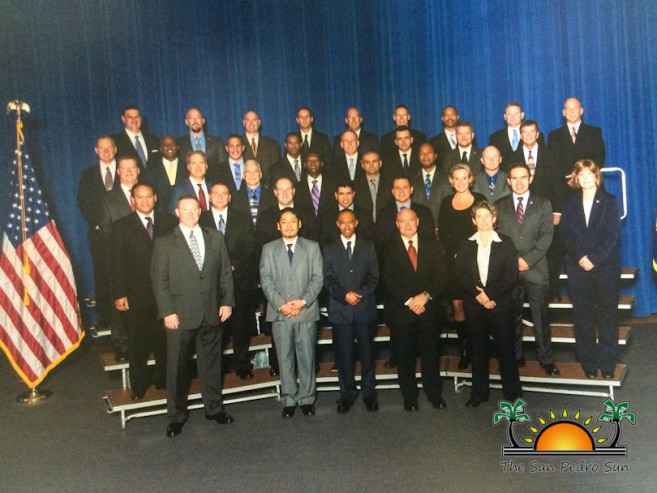 Superintendent Castellanos is honored to have been able to represent his country at such a prestigious program and is pleased with what he has learned. "Besides all the new skills I now possess thanks to this training program, I believe that the best lesson I received was to learn to balance work and family. My three months away really made me appreciate how close Belizean families are and I look forward to spending more time with my family. I also had the opportunity to learn about the several cultures around the world. It was an experience I will never forget and am so glad I got the chance to participate in it," said Superintendent Castellanos. The program entailed leaning skills in networking and enrichment, leadership of law enforcement, fitness in law enforcement, communication strategies for officers in crisis, applied criminology, contemporary issues in law enforcement and enlighten leadership. Superintendent Castellanos looks forward to implementing his new skills at the San Pedro Police Department.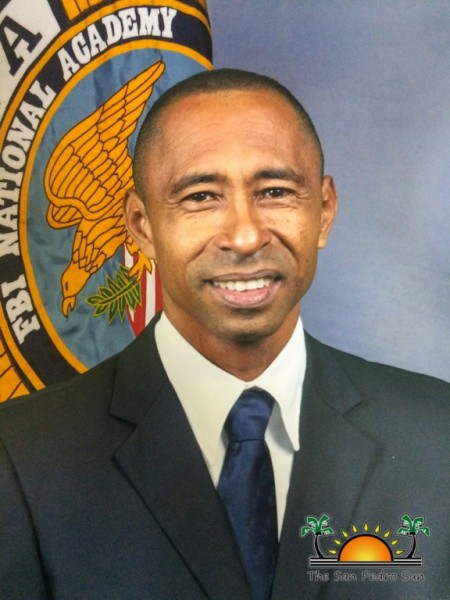 The San Pedro Sun congratulates Superintendent Castellanos on his recent achievement!
Follow The San Pedro Sun News on Twitter, become a fan on Facebook. Stay updated via RSS