American woman robbed of over $3k
Friday, May 8th, 2015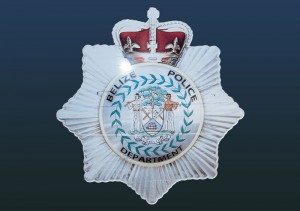 53-year-old American National, Gloria Horne has reported to the San Pedro Police that on Friday, May 1st she was robbed while driving home. Horne told police that while driving her golf cart past the San Pablo Area en route to her residence in the DFC Area at about 10PM, she was attacked by three male individuals who were riding on bicycles.
One of the men (of dark complexion, slim build and about 6ft in height) grabbed her off the golf cart and started punching her in the face. She stated that she begged him to stop attacking her, but he did not seize. Horne stated that she feared for her life and was screaming for help as she believed that they were going to kill her.
The while the one man was beating her, the other two grabbed her brown purse, valued at $200US. The purse contained her driver's license valued at $123US, bank card, prescription Ray Ban sunglasses valued at $500US, white Iphone 4s valued at $400US, Android tablet valued at $125US, diamond necklace with a cross valued at $250US, and $70US cash for a total value of $1,668US or $3,336BZ. They also damaged the golf cart horn, valued at $25BZ.
After taking her purse, the male stopped beating her and fled the scene. Horne stated that she sought assistance from a security guard at a condominium complex in the area, but the man refused to assist her. This has led her to believe that the security guard was involved in the robbery.
Horne has requested court action and police are currently investigating the matter.
Follow The San Pedro Sun News on Twitter, become a fan on Facebook. Stay updated via RSS