Guest Editorial: Commentary on Caye Caulker Police Brutality
Monday, June 22nd, 2015
The San Pedro Sun was impressed by the following words shared on Facebook by Woman Police Officer Shanique Roca. We wanted to share her heartfelt thoughts on the situation in Caye Caulker, over the death of Hilberto Sotz. Her empathy and honesty truly struck a chord.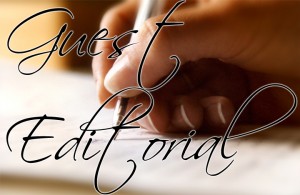 – By WPC Shanique Roca
I woke up […] thinking about so many things. My heart grieves for that family who has lost their loved one so senselessly, and for all the lives that will be impacted negatively because of the actions and non-actions of everyone involved in that debacle. At the same time I respect the people of Caye Caulker for having the courage to have stood up in solidarity and demanding justice. Belizeans on a whole need to come together and demand better from all public officers and elected officials. As public officers, WE represent you. As bad as things may be, it was OUR choice to take these jobs where we are scrutinized daily by the public eye. No one forced us to do so and so it is up to us to conduct ourselves accordingly and it is also up to the people whom we represent to demand better of us. I believe that in theory the PEOPLE has the power but they've become so laidback that they fall for everything and stand for nothing.
I've read some of the comments from people who have been expressing their opinions on the situation in Caye Caulker and I must say that I am appalled at the level of thinking that some people have, condemning one and all, and making no distinctions between those who walk the straight and narrow, and those who have chosen to let their uniforms fool them into thinking that they are above the law.
I've been hearing the expression 'Si mi and live with me da two different things' for years. It is only now that I can appreciate how true it really is. It's all good and well to be standing on the outside looking in, but it's quite another story when you go through it yourself. It's only been a short time, but I can say with all honesty that the majority of officers that I've come in contact with are hardworking persons who go through a lot for a seemingly thankless job. Sure, there are those who are seen as bad eggs, but I believe that with better check and balances, these persons can be dealt with before a situation escalates to the level that it did in Caye Caulker.
I know that it will be a long time, if ever, for some people to see police officers as trustworthy or even believe in them and it saddens me that years of work to bridge the gap that exists between the Department and the Community has been single handedly been wiped out in one day and is being systematically wiped out with every alleged crime committed by police officers.
I don't really know where I'm going with all of this, other than to reaffirm MY PERSONAL COMMITMENT to the People of Belize. I stood with a Bible in my hand and made a solemn promise before God that I would carry out the duties that were entrusted to me without fear or favor, ill-will or affection, and I aim to continue doing so for as long as I remain in the job. Yes I have a uniform given to me by the BPD, but try as I might, I can't find any secret powers in it that makes me better than the average person, and I try to remember that every time I put it on. Yes I am police officer just as those two men who were charged for murder yesterday, but before that, I am HUMAN first, someone's daughter, sister, aunt, friend and soon-to-be mother. I believe that EVERY BELIZEAN life matters and I will always do my utmost best to carry out my duties with that in mind.
Follow The San Pedro Sun News on Twitter, become a fan on Facebook. Stay updated via RSS