Stress management training held for island officers
Saturday, July 18th, 2015
25 San Pedro Police officers received training on stress management through the Employee Assistance Program of the Ministry of Public Service. Held at Fido's Courtyard on Wednesday, July 15th, the training was led by Dawn Marin Williams, an intern student from the University of the West Indies (UWI) from Jamaica. The officers were educated on how to manage and cope with stress on a daily basis in order to carry on with their jobs in an effective manner. Present at the seminar were Superintendent Sandra Bowden, Corporal and President of the Police Association Eldon Arzu, and coordinator of the Employee Assistance Program.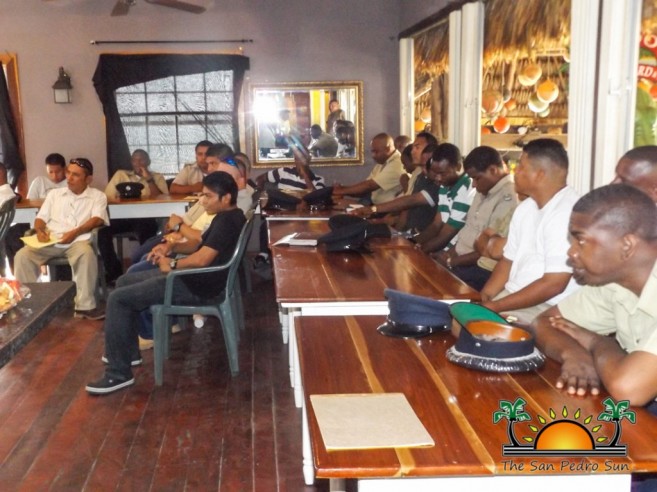 According to Bowden, the training will prepare the officers to be more disciplined when dealing with their personal lives and their job. "The training came about as part of an entire series that we are doing in regards to the Police Department. The training provides our police officers with information and empowers them when dealing with the different types of stress they face in their everyday lives. They also learn how to deal with their problems in a manner that is professional," said Bowden. It is expected that after the training, the officers will be able to identify any stress factors and find ways on how to manage them.

"Stress can bring many consequences to an individual, such health ailments," said Williams during the presentation. "Hypertension, cardio vascular diseases, sexual challenges, weight gain or loss and even a decrease in immunity are caused by stress."
Superintendent Bowden stated that the training program not only empowers public servants to identify and deal with stress, but also assists them in counseling services.
Follow The San Pedro Sun News on Twitter, become a fan on Facebook. Stay updated via RSS