Police Report
Sunday, December 20th, 2015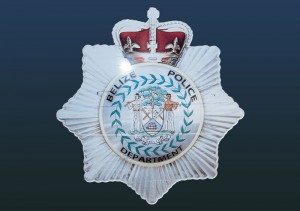 Rape
A 34-year-old housewife currently residing in the Boca Del Rio area, visited the San Pedro Police Station on Saturday, December 12th and reported that around 9AM on Friday, December 11th while seeking employment, she was taken on a red motorcycle by a Hispanic male to a remote area where he had sexual intercourse with her against her will.
After carrying out investigations, San Pedro Police detained a 23-year-old delivery man, Arlen Mai. Mai was subsequently charged on Monday, December 11th with one count of rape.
Burglary
On Thursday, December 10th at 5:18AM, 43-year-old Efrain Bardalez reported that between the hours of 7:10PM on the Tuesday, December 8th and 7AM on Wednesday, December 9th his warehouse situated in the DFC area was burglarized. Stolen from the building were an assortment of tools and accessories valued at over $5,000. Police have since recovered a tile cutter valued at $2,000 and are seeking one man as investigations continue.
Theft
On Saturday, December 12th at around 4PM, 35-year-old Kenny Brakeman reported that on Thursday, December 10th at around 1PM he left his grey Yamaha 15 horse power 4-stroke boat engine valued at $4,000 inside his bodega in the DFC area. On Saturday, December 12th about 11AM, he noticed that his boat engine was missing. Police investigations continue.
Found Drugs
On Sunday, December 13th at around 11:30AM, Caye Caulker Police intercepted a parcel from Belize City to Caye Caulker Village which led to the discovery of two wrapped parcels containing 365 grams of suspected cannabis. The items was labeled as Found Property and deposited.
On Tuesday, December 15th at around 3PM, a Senior Chief of Belize Coast Guard visited the San Pedro Police Station and reported that at about 1:30PM, while conducting maritime patrols in the Bacalar Chico Area of Ambergris Caye he found a sack floating in the sea containing 12 kilograms of cannabis. It was then labelled and deposited as "Found Property."
Drug Trafficking
On Tuesday, December 15th at about 11:30AM, police conducted a search at the residence of 37-year-old Deon Faber located on Laguna Drive, Boca del Rio Area where they found several plastic bags amounting to 208.9 grams of cannabis. Faber was then arrested and charged for the offence of "Drug Trafficking."
Attempted Murder
On Sunday, December 13th at about 4:45AM, Caye Caulker Police responded to a stabbing incident in Bahia Area of Caye Caulker Village. There, they intercepted a green golf cart transporting 27-year-old Eldon Evans heading to the Caye Caulker Village Health Centre. He was suffering from a cut wound on the left side of his abdomen and a cut wound on the center of his forehead. He was treated and transferred to Karl Huesner Memorial Hospital for further medical treatment. Initial investigation revealed that at about 4:30Am on Sunday, December 13th, Evans was in the company of Magan Holland and another female in the Bahia Area when they were approached by David Pollard and Natalie Mendoza Trapp. They got into an argument with Pollard. In the heat of the argument Pollard allegedly inflicted the injuries to Evans. On Monday, December 14th, police arrested and charged 35-year-old David Pollard for the crimes of Attempted Murder, Grievous Harm and Use of Deadly Means of Harm.
Follow The San Pedro Sun News on Twitter, become a fan on Facebook. Stay updated via RSS