Matachica donates vehicle to Police Department
Friday, April 22nd, 2016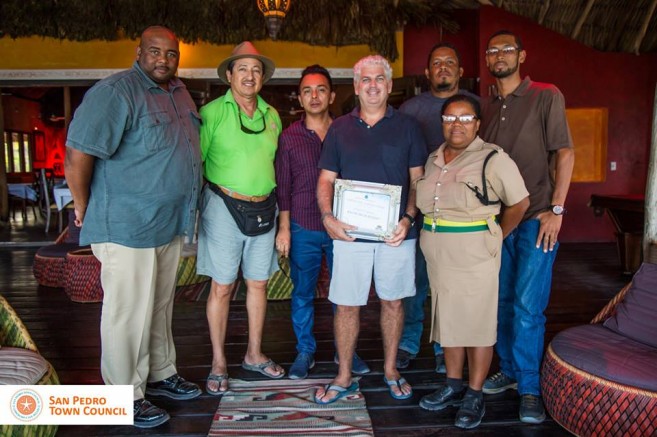 Matachica Resort and Spa is no stranger to giving back to La Isla Bonita. In the past, Matachica has embarked in projects to help various organizations. The San Pedro Police Department (SPPD) has benefitted from the resort's generosity, having received help in both housing and transportation.
On Friday, April 15th, Gricel Graniel, Executive Director of Matachica, Daniel Lighter, Owner, and Mayor Daniel Guerrero, handed over a 2003 Saturn VUE SUV to the Criminal Investigation Branch (CIB). Receiving the donation was Officer in Charge the Coastal Executive Unit, Sandra Bowden and Deputy Officer in Charge of the Coastal Executive Unit, Henry Jemmott.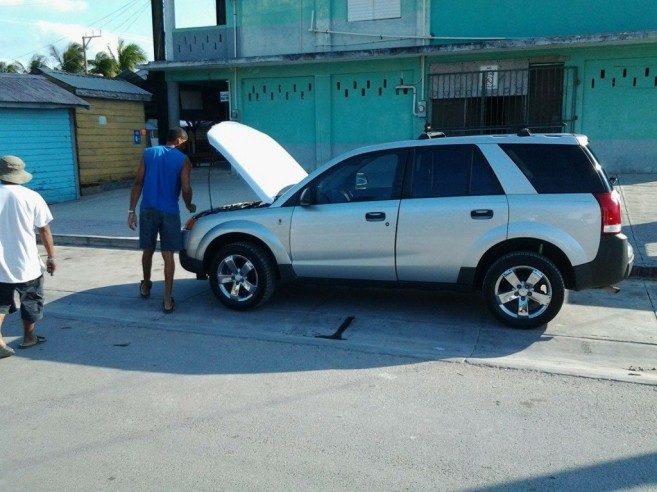 "We had already donated vehicles to the police, but one of them had a mechanical error. Instead of fixing the vehicle, we decided to donate another vehicle to the CIB Unit of the SPPD because they really needed a replacement," said Graniel.
Since the police do not have transportation available to accommodate all officers at SPPD, and San Pedro is rapidly growing, Matachica wanted to contribute towards security measures to help keep the island safe.
The SPPD would like to thank Matachica and Mayor Guerrero for donating another vehicle. With the use of the SUV, the police are now equipped to perform more patrols that ensure the safety of the residents and tourists of San Pedro.
Follow The San Pedro Sun News on Twitter, become a fan on Facebook. Stay updated via RSS