Police officer Zani Savala charged for two counts of theft
Thursday, November 3rd, 2016
Following two separate reports made by a local taxi operator and a local dive instructor in San Pedro, Police Constable (PC) Zani Savala has been arraigned for two counts of theft. Details from the San Pedro Police Department indicate that PC Savala abused his authority, and stole $100US from the dive instructor, and $175BZ from the taxi operator. Police investigated the reports, and after conducting an identification parade, Savala was arrested. On Wednesday, October 26th, PC Salava appeared before the Magistrate Court, where he was charged and then granted a $3000 bail with two sureties.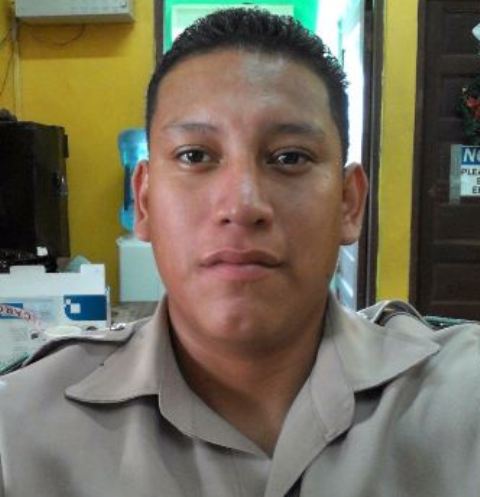 According to acting Officer in Charge of the Coastal Executive Unit Henry Jemmott, during a transparent investigation on the two claims, it was confirmed that PC Savala stole monies from both the taxi man and the diver. "On two different occasions, PC Savala extorted the victims and stole their money without their knowledge. PC Savala conducted a search on a diver at the police station, where the diver accused him of swindling. On a different occasion, PC Savala went to assist the taxi driver, whose taxi broke down, and upon doing that, he took the driver's money," said Jemmott.
Jemmott said that when PC Savala went to render assistance, he informed the taxi driver that a search would be conducted on him and the vehicle. Based on video evidence caught on a digital camera, PC Savala was clearly seen taking monies belonging to the taxi operator.
Jemmott stated that police officers know the regulations when it comes to conducting a search, and PC Savala violated the law's protocols. "If a police officer conducts a search, they should give you time to remove your personal items, which are money, jewelry, etc. In this case, PC Salava did not inform the taxi driver to remove his items, and took advantage of the situation by stealing from him," said Jemmott.
Crimes within the police department is extremely frowned upon, and Jemmott says he has zero tolerance for crimes in general, especially crimes committed by police officers. "I believe that no one is above the law. More than anything, I despise dishonesty, theft, extortion done by police officers, and I have zero tolerance for those crimes. Whenever a police officer carries out these acts, I am encouraging the general public to come forward and make the report. I am open, but I will be transparent in my investigation. The matter will be investigated to the fullest and whosoever needs to be dealt with, will be," said Jemmott.
A letter from the head department was made to place PC Savala on interdiction leave, and he is currently awaiting his next trial appearance on Thursday, January 5, 2017.
Follow The San Pedro Sun News on Twitter, become a fan on Facebook. Stay updated via RSS