Police Report
Wednesday, June 14th, 2017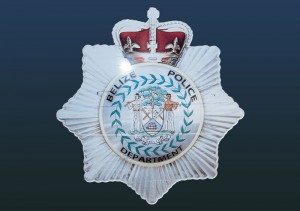 Drug Trafficking
*On Monday, June 12th, San Pedro Police conducted a patrol, where their attention was drawn to three male persons sitting on a fence by the seaside. Upon seeing the police vehicle, one of the male persons placed an item on the ground. The police conducted another search in the area where the three men were standing, and a transparent bag containing 6.9 grams of cocaine was retrieved. 27-year-old Kenny Funez, 26-year-old Justin August, and 33-year-old German Ramon, were arrested and charged for the offence of 'Drug Trafficking'.
*On Tuesday, June 13th, while conducting an Anti-Drug Operation in San Pedro Town, San Pedro Police visited Coco Plum Apartments, and proceeded to search one of its apartments. The search led to the discovery of 403 grams of cannabis. Police have since arrested and charged 41-year-old Enrique Martinez for the offence of "Drug Trafficking".
Found Property
On Saturday June 10th, the San Pedro Police found a grey t-shirt containing a .38 revolver six shooter brand with black electrical tape around the handle, along with three .380 live rounds in the chamber within the Boca del Rio area. No one was in the area at the time of the discovery. The firearm and ammunition were labelled and deposited as 'Found Property'.
Kept Firearm without a license
On Thursday, June 8th, the San Pedro Police conducted an Anti- Drug operation in the San Pedrito area, and searched the residence of George Cowo. The search resulted in the discovery of a .38 revolver containing six rounds of ammunitions. Police arrested and charged George Cowo for the offence of "Kept firearm and ammunition without a gun license".
Follow The San Pedro Sun News on Twitter, become a fan on Facebook. Stay updated via RSS