Police says no reports made following alleged attacks to golf cart drivers in Northern Ambergris Caye
Friday, September 8th, 2017
At the end of August, several residents from northern Ambergris Caye reported on social media that they had been attacked and mugged by what appeared to be gangs of teenagers. The assaults done by the alleged group of teens were apparently taking place late in the evenings and mainly targeting people driving golf carts. The San Pedro Sun contacted the San Pedro Police Formation on the alarming issue. According to police, they have beefed up operations north of town, but to date, they claim that no one has visited the police station to file a report.
Information of the different incidents posted on social media included an attack on a lady, who was driving her golf cart late one evening. She claimed to have her two children with her when she was att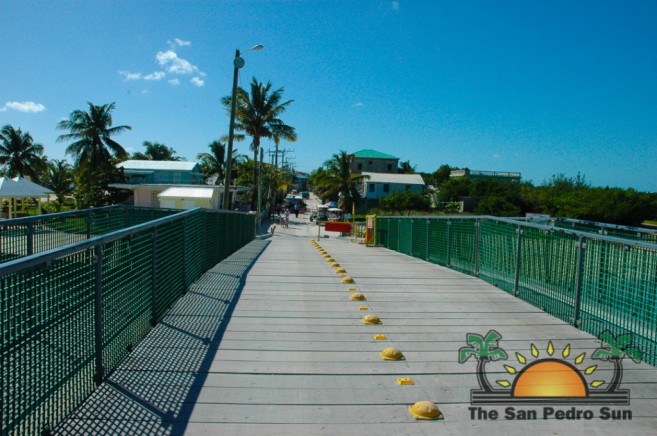 acked. It is said that the assailants beat and robbed her. The police were made aware of the incident and visited the area where the attack apparently took place.
The island's police department told The Sun that they were made aware of the incident (through social media) and quickly boosted patrols on the northern side of the island. The police also stated that sadly no one has made a formal report on any particular incident that took place in the area. The police also indicated that to their knowledge no further attacks on golf cart drivers have been reported, and that police will continue their efforts to combat crime on any area of the island.
In May of this year, San Pedro Police opened a sub-station half a mile north of the Sir Barry Bowen Bridge to serve as the central police station for the area north of San Pedro Town. The sub-station, manned by PC Nestor Campos, is mandate to render applicable police services to all residents and businesses in that area. Currently, Campos is on duty at the station from 7AM to 7PM, and can be reached directly at 667-4220.
The Police Department on the island hope that more police sub-stations can be placed in key areas of Ambergris Caye as they continue working hard to ensure the safety of all island residents. The police also continue encouraging the public to continue working along with the police and to report any criminal activities by visiting the police station at Pescador Drive or via phone at 226-2022.
Follow The San Pedro Sun News on Twitter, become a fan on Facebook. Stay updated via RSS