Police Report
Sunday, November 19th, 2017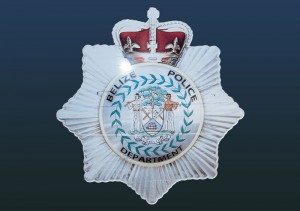 Over $3,000 stolen from island business woman
San Pedro Police are investigating an armed robbery, which occurred on Friday, November 17th at an establishment known as Procell Store located on Sea Grape Street south of San Pedro Town. The incident occurred around 4:30PM, while the proprietor, Gladys Adelita Cortez, was tending to a customer. She reported that two male persons entered the shop and then one of them threatened her with a firearm. The thieves then proceeded to take cash and electronic devices valued at a total of $3,150.00, before making good escape.
The official report from the police states that while Cortez was held at gun point the other assailant went behind the counter, opened the draw and took all the cash. He then proceeded to the showcase and took some cellular phones as well. The duo then escorted her to the shop's repair room and took a black DVR and a 16 inch monitor used for the surveillance camera of the business.
Police are investigating.
Anyone with information regarding this robbery is asked to contact the San Pedro Police Station at 206-2022.
San Mateo resident charged for 'Drug Trafficking'
On Friday, November 17th, San Pedro Police was patrolling an unnamed street in the San Mateo Area, when their attention was drawn to 20-year-old Gerson Marroquin, Belizean labourer of the same area. Police immediately conducted a search on him, resulting in the discovery of a transparent plastic bag of suspected cannabis, weighing a total of 109 grams. Marroquin was then arrested and charged with Drug Trafficking.
Follow The San Pedro Sun News on Twitter, become a fan on Facebook. Stay updated via RSS