What the law says about face mask requirements in Belize
Wednesday, November 18th, 2020
The ongoing COVID-19 pandemic has given birth to a series of health regulations to prevent the spread of the disease in Belize, and one of them is the wearing of a face mask. The wearing of masks is imperative when out in public places; however, it is not required in certain areas or situations as per the Statutory Instrument (SI) No. 136 of the Quarantine Regulations 2020. Recently, island residents and even persons on the mainland have reported that this clause of the SI has not been properly honoured by police.
Until the new government drafts new legislation, the current SI explains the matter of wearing face masks. Part Two and Section 4 of the law states:
To prevent, control, contain, and suppress the spread of the infectious disease COVID-19, every person shall, at all times and in every place, whether public or private, wear a face mask or other face (nose and mouth) covering, provided that children under the age of six years old shall not be required to wear a face mask or other face (nose and mouth) covering.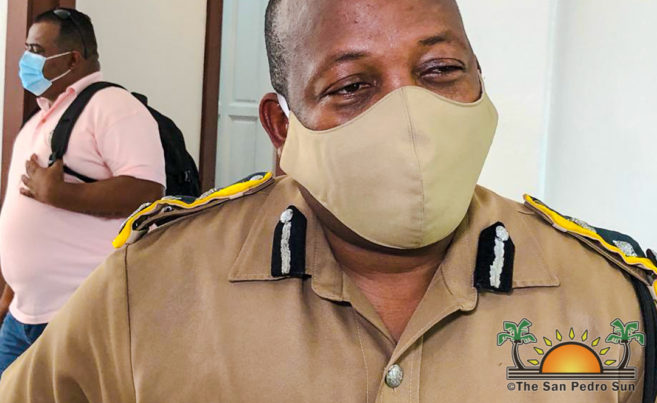 No Face Mask Required
(2) Notwithstanding sub-regulation (1) a person SHALL NOT be required to wear a face mask or other face (nose and mouth) covering if that person is:
(a) at a private residence;
(b) exercising;
(c) swimming;
(d) driving alone or driving with immediate family members.
This is by no means discouraging the use of face masks, but to inform the general public of their rights. There have been complaints of persons arrested and charged who claimed they were either driving alone or exercising and were still penalized by the police.
The general public is once again reminded that while there are provisions in the law about where and when not to wear a face mask, to continue adhering to the established health protocols. Always wear a face mask when in public places like shopping centers, restaurants and other public areas. Keep a safe distance of six feet from other persons and practice proper handwashing, particularly when returning home.
Follow The San Pedro Sun News on Twitter, become a fan on Facebook. Stay updated via RSS