GOB dispels rumors about the health of PM Barrow
Friday, May 4th, 2012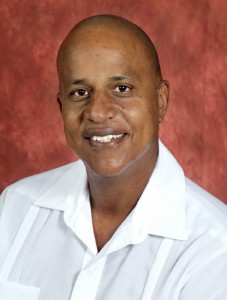 There has been news circulating that the Prime Minister of Belize, Rt. Hon. Dean Barrow had fallen ill during a Cabinet meeting a few weeks ago.
According to Audrey Wallace from the Office of the Prime Minister, three weeks ago, Prime Minister Barrow had an episode of vertigo. He felt so "extremely ill" that he had to leave the Cabinet meeting. A doctor from the Ministry of Health was called in to evaluate the PM Barrow's health. After receiving medical attention, he returned to Cabinet and carried on with the meeting.
A release from the office of the Prime Minister states that, "On occasions, Prime Minister Dean Barrow has experienced a very common medical condition known as vertigo, which causes dizziness. Three weeks ago, the start of Cabinet was delayed by half hour because the Prime Minister experienced one such episode. As a precaution, the staff called for a doctor to meet with the Prime Minister. He has since had a full check-up and received a clean bill of health."
Vertigo is a sensation of whirling and loss of balance, which can be caused by a problem in the inner ear, but can also be caused by vision problems. People with vertigo commonly feel that things are moving when they are standing completely still and everything around them is still. A bout of vertigo can last from a few minutes to several days and sometimes much longer.
According to the release, PM Barrow "is in very good health" and is presently in Miami accompanying his wife for medical treatment. It ends by saying that PM Barrow "continues his healthy exercise routine and does regular check-ups with his doctor."
Follow The San Pedro Sun News on Twitter, become a fan on Facebook. Stay updated via RSS