Holding Elected Officials Accountable for Their Actions
Sunday, August 18th, 2013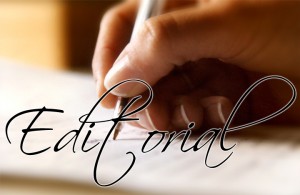 Some of us hold jobs that put us in the public light, and in some cases our public actions and behavior can reflect poorly on our employers. Although we are all entitled to our own lives outside of the workplace, it's a tough position to be in at times when you may feel your actions are "censored" just because of who you work for. The bottom line is being accountable for your behavior and in circumstances when an employee is found publicly offensive or inappropriate the result can be reprimand by the embarrassed employer or even termination. Of course these are choices that each individual is free to make; what is more important, unabashed, unapologetic behavior or a job that most likely holds some social status, is intellectually challenging and pays above average?
This situation especially holds true for those who choose to politically serve the community, fully knowing that their private life and public actions will fall under the scrutiny of their constituents and those who voted for them. Who do these public servants have to answer to when their behavior is disappointing when in essence we, the public, are their employers?
Last week the community of San Pedro was embarrassed when Channel 5 reported a story about town councilor Carlos Barrientos, who was reportedly detained by police following a brawl at the Reef Village Resort. Needless to say this less than professional behavior raises questions of what we, as a community, expect and deserve from our elected officials and how they conduct themselves. In an interview with San Pedro Mayor, Daniel Guerrero, the mayor commented, "The behavior of Mr. Barrientos is not something we welcome at the council or will tolerate. We condemn his behavior and at the same time are working with him to improve his behavior. We have spoken to him and we continue to advise him. His actions, in no way affect his work and duties at the council. We avoided getting into his personal life but at the same time we acted immediately and spoke to him because of his behavior that was displayed in public."
This case of behavior unbecoming of an elected official is not unique and we hear such stories almost daily. In our National News this week we also report on the appalling behavior of Honorable Michael Finnegan against the only female Member of Parliament, Honorable Dolores Balderamos Garcia. Although Finnegan apologized to the Speaker of the House and the House of Representative for his behavior, he maintains that he will not apologize to Garcia. Is this all the more accountable he has to be for his atrocious actions, even though he has been guilty of the same type of rudeness while in the House before?
Not only is bad behavior irresponsible, it is a poor example for the youth of our country as well. These elected officials should be the pillars of our community, not the scoundrels. Our responsibility as the people who elected them is to demand they be held accountable for their actions, and if their superiors won't do it to our satisfaction then we must remember that next time we go to the election polls.
Follow The San Pedro Sun News on Twitter, become a fan on Facebook. Stay updated via RSS