2015 General Elections underway
Wednesday, November 4th, 2015
2015 General Elections are well underway across the country as the Belizean electorate heads to the polls to select their new government. With a total of 196,587 registered voters in Belize voting at one of 393 polling stations, election is scheduled to run from 7AM to 6PM. Here in the Belize Rural South (BRS) Constituency the election process is moving forward with the three contestants ensuring maximum voter turnout. Contesting for BRS are Jose "Elito" Arceo of the People's United Party (PUP), Manuel Heredia Jr. of the United Democratic Party (UDP) and Robert "Bobby" Lopez of the Belize Progressive Party (BPP).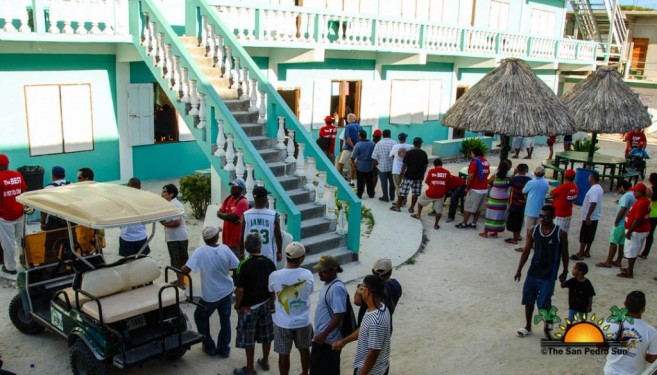 According to Returning Officer Martin Alegria, the first hours of polling saw a total of 1,451 votes cast in Polling Area 37 at the San Pedro High School while 302 votes had been cast in Polling Area 34 and 38 at the Caye Caulker Roman Catholic School. The morning has seen a steady flow of voters and Alegria believes that the pace will pick up by midday.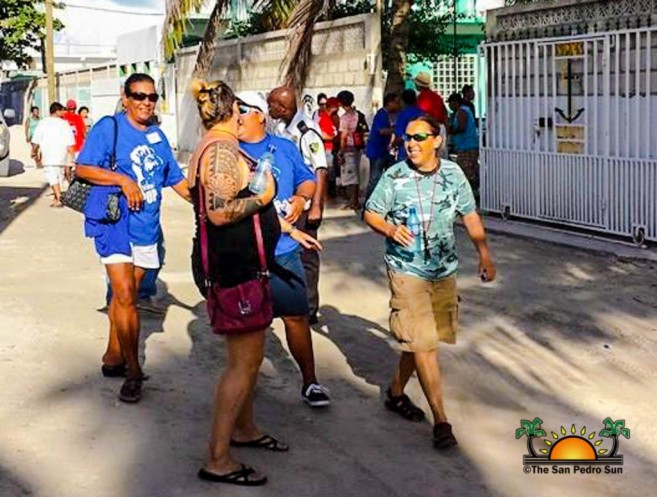 The BRS constituency is made up of Ambergris Caye, Caye Caulker and St. George's Caye with a total of 8,749 registered voters. A total of 7,844 votes are registered in Ambergris Caye, while 905 are registered for both Caye Caulker and St. George's Caye.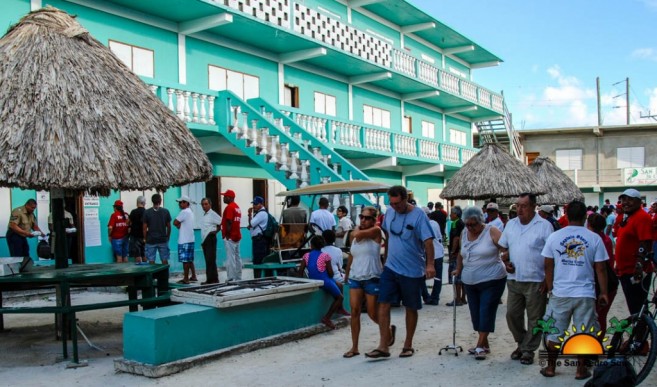 In an interview with The San Pedro Sun, incumbent Area Representative Heredia indicated that his machinery is working perfectly. "My people are coming out. The turnout for me is very good. My machinery is working to ensure that we keep a steady flow of voters. I am very optimistic of the results. The people know what the UDP have done and they will elect us once more. As our motto say 'the best is yet to come'," said Heredia.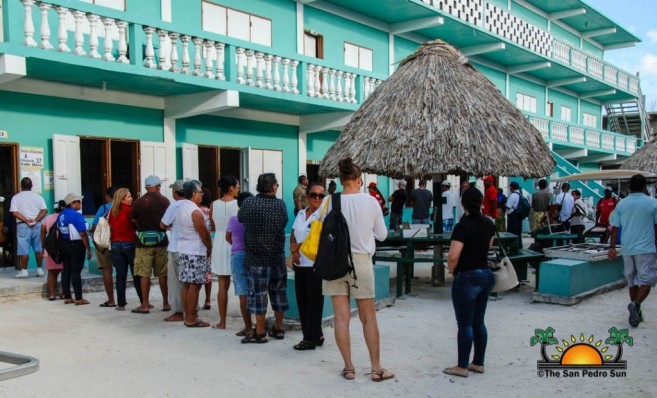 As for Arceo, he is also confident with his machinery and the support he has received from the community. "Today is going to be nice and calm. We will have a high voter turnout. We have made arrangements on how to get our voters to the polls and back home. You have to consider that some people face challenges in transportation so we are here to assist them and ensure everyone exercises their right to vote. We have our machinery both in Caye Caulker and San Pedro to get everyone out," said Arceo.

The San Pedro Sun will keep updating the public throughout the day as the election process develops.
Follow The San Pedro Sun News on Twitter, become a fan on Facebook. Stay updated via RSS