Francis Fonseca to retire from politics: PUP in search of new party leader
Tuesday, November 10th, 2015
After being in the political arena since 2003 and serving as the People's United Party (PUP) leader since 2011, Honorable Francis Fonseca is stepping down not only as party leader but also as a politician. The announcement was made a day after the 2015 General Elections on Thursday, November 5th during a press conference at the PUP headquarters in Belize City. Fonseca announced that he will be stepping down as party leader and retiring from politics immediately after serving this term (2015-2020). Fonseca is the incumbent Area Representative for the Freetown Constituency, who defeated United Democratic Party's (UDP) Carla Barnett and the Belize Progressive Party's (BPP) Elizabeth Villanueva Dena.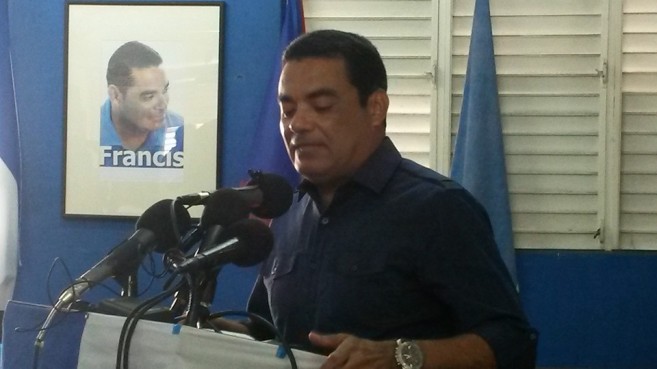 "Ladies and gentlemen, it has been my distinct honor and privilege to lead the People's United Party over the past four years. I think given the results of the 2015 General Elections, it is right and appropriate that I stand down as the leader of the PUP. I certainly want to thank the wonderful people of Freetown for their unwavering support for four consecutive general elections. I had been and continue to be humbled by their love and support. This has been my last election. I am still in my 40s, but I think I will have to find another way to contribute to the development of Belize. I will of course serve out my term working for the people of Freetown. But I do not intend to seek re-election," said Fonseca before a crowd of party members and supporters.
With this news, the position of PUP leader is now up for grabs. While there has not been an official statement on who may be contesting the position, Fonseca has indicated that he will oversee the process and assist whoever takes on the role. "I certainly want to make sure that there is an orderly and smooth transition. So I will advise the chairman of the party to ensure that we put in place a structure to ensure that a smooth transition takes place over the next few weeks. Ultimately that process will end with the holding of a special convention in which there is the election of the new leader of the People's United Party," said Fonseca, who reiterated that he is not abandoning the PUP. "I am not abandoning my party at all. I will be there. I will serve in whatever capacity I have to. In the interim as leader of the opposition if necessary; whatever capacity I need to do until a new leader is in place and I will certainly oversee the functions of the party until that new leader is in place. So there will be no void or no vacuum in the party."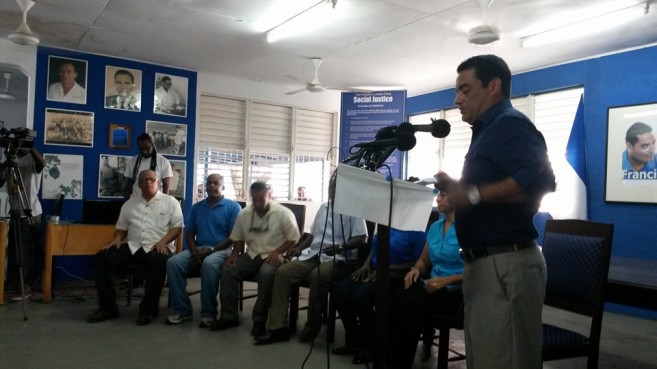 The new party leader will be selected through a National Convention, whose candidates will be announced in the coming months. "The chairman will oversee that process moving forward and yes, ultimately that process will end with the holding of a national convention or a special convention at which there is the election of a new leader of the People's United Party. All I want to do is to ensure that the process takes place and that it is fair. I have great confidence and great trust in the wisdom of our supporters in the PUP that they will choose the right leader to lead us forward at this time. It is a very challenging time in our party's history," said Fonseca.
Fonseca took over as party leader in November of 2011 after Area Representative for Orange Walk Central, Honorable John Briceño stepped down.
Follow The San Pedro Sun News on Twitter, become a fan on Facebook. Stay updated via RSS