PUP protests to "Save Belize Now"
Saturday, September 17th, 2016
On September 7th, the People's United Party (PUP) made their presence known when thousands of PUP members and supporters marched through the streets of Belize City. The "Save Belize Now" protest was intended to spark an initiative to end corruption in Belize, and the PUP focused on exposing the recent scandals involving the United Democratic Party (UDP).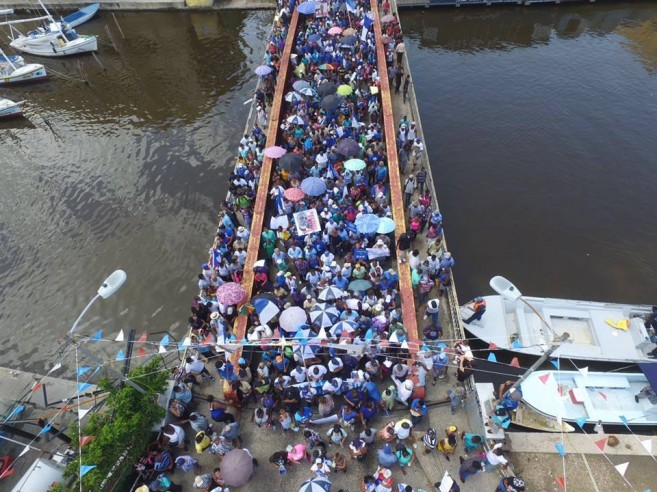 The PUP provided free bus transportation and had a diversity of countrywide supporters. The crowd gathered at the Belize Telemedia Limited (BTL) Constitution Park around 9AM, and marched to the BTL Park on Newtown Barracks. With the high presence of the police, elected PUP representatives were in control of the crowds to make sure they did not cause civil unrest, but rather, send out a strong message.
The protest came after government senators voted against a Senate Select Committee to investigate the findings contained in the Auditor General's report on the Immigration Department for the period 2011 to 2013. In August Auditor General Dorothy Bradley released the special report which unveiled multiple cases of fraud in the issuance of Belizean visas, nationality and passports from the Immigration Department. Many UDP government politicians were named in the report as facilitators for the issuance of Belize nationality certificates, passports and visas.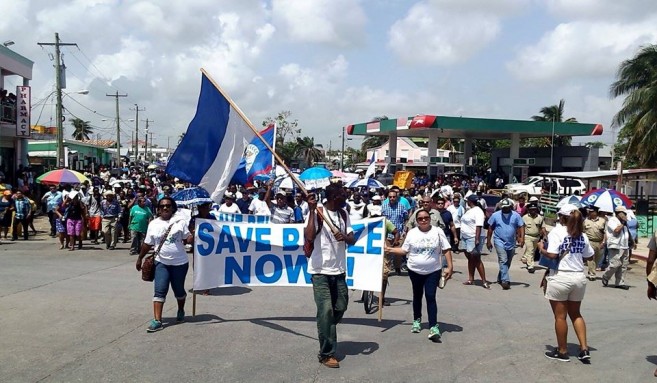 According to the PUP Party Leader Honorable John Briceño, the findings of the Audit Report confirmed that the country's government is indeed corrupt. "The Auditor General's report clearly demonstrates that there has been corruption within the UDP government and the people are now saying enough. The Prime Minister can't continue to defend and protect his ministers; no less than 13 former and present ministers have been implicated in that report. The Prime Minister cannot try to discredit that report, it is his Auditor General that gave that report; he needs to listen, he needs to study and he needs to take action," said Briceño.
At the end of the rally, several PUP leaders gave speeches that focused on how important it is to end corruption in the country. Caribbean Shores area representative Honorable Kareem Musa explained the importance of his presence at the "Save Belize Now" protest. "It is not only important for me; the people of Belize are fed up; they are sick and tired of all the lies and cover-ups of this Prime Minister. There is corruption in his government in every single department, and it is time to bring them down. The people have had enough," said Musa.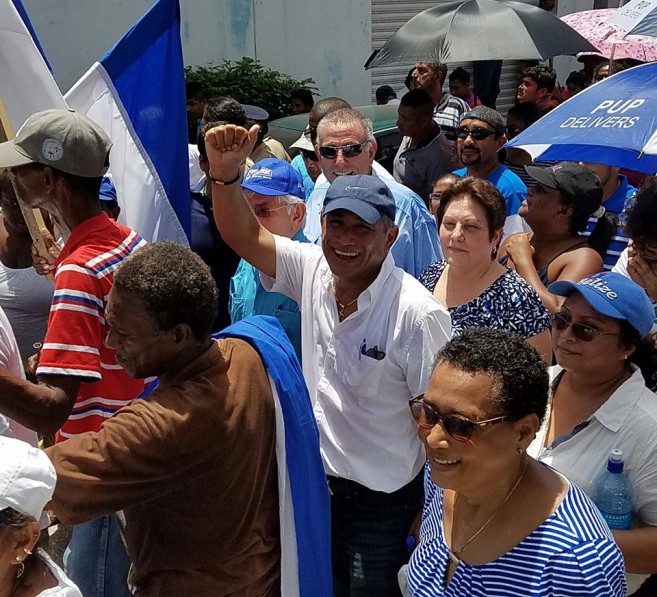 Hon. Briceño, along with other PUP leaders, thank all of the Belizeans who were able to participate in the protest. The PUP indicated that they will continue to pressure the UDP government until justice has been served.
Follow The San Pedro Sun News on Twitter, become a fan on Facebook. Stay updated via RSS