PUP Belize Rural South accepting applications for 2018 Municipal Elections
Sunday, April 30th, 2017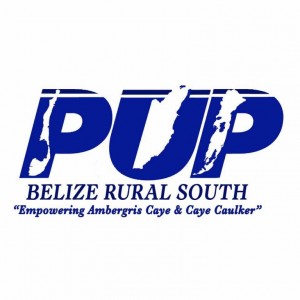 SAN PEDRO TOWN, A.C. – On March 9, 2017 a new PUP Belize Rural South Executive Committee (BRS) was sworn in by the National PUP Secretariat. Under the leadership of newly elected Chairman, Miguel Alberto Perez, the PUP BRS Executive Committee is reactivating the community service-oriented principles of their party while following in the footsteps of the Father of the Nation, Rt. Hon. George C. Price and as laid out in the PUP Constitution. The Party is operating under the philosophy of Servant Leadership.
The PUP Belize Rural South Executive Committee has now revitalized its Party Arms: The United Women's Group, The Belize Youth Movement and The Marshalls Community Service Corp. These Party Arms are working together to bring education, upliftment, and empowerment to the community of Belize Rural South to ultimately achieve positive change in our environment.
Persons interested in becoming members of any of these groups are asked to send us a message on our Facebook page: PUP Belize Rural South or call 260-7003.
In all efforts of preserving and safeguarding our democracy, the PUP BRS Executive Committee is accepting applications for perspective candidates who wish to contest the San Pedro Municipal Elections in 2018. Applications are available on our website at www.pupbelizeruralsouth.bz or please contact 260-7003 to request a hard copy.
Follow The San Pedro Sun News on Twitter, become a fan on Facebook. Stay updated via RSS