Acting Prime Minister Hon. Patrick Faber and Minister of Agriculture Hon. Godwin Hulse Safe After Plane Crash in Placencia
Friday, November 17th, 2017
UPDATE:
Tropic Air responds
Tropic Air has confirmed that one of our aircraft clipped a vehicle that crossed the end of the runway as it was taking off from the Placencia airstrip this morning. The subsequent loss of airspeed resulted in the pilot conducting a forced landing in the water beyond the end of the runway. All 7 passengers and crew members are safe.
The Belize Airports Authority had placed barriers and signage in place at the Placencia airstrip to prevent just such an occurrence. In the wake of what has happened Tropic Air in coordination with the Belize Airports Authority and the Belize Department of Civil Aviation are looking at how this vehicle passed in front of the departing aircraft and what measures need to be implemented immediately to prevent another such occurrence.
As a responsible stakeholder in the aviation industry Tropic Air maintains as its primary focus the safe and expeditious transport of its customers. Tropic Air continues to meet and exceed all industry standards. Tropic recently completed its third ISSA audit in accordance with International Air Transport Association standards.
It is important to note that this incident was in no way a reflection of Tropic Air's operational, maintenance or business practices.
Acting Prime Minister Hon. Patrick Faber and Minister of Agriculture Hon. Godwin Hulse Safe After Plane Crash in Placencia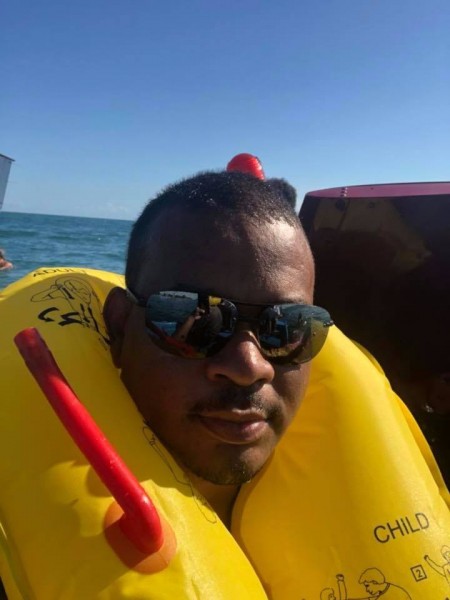 Press Release – Government Press Office – November 17, 2017 – At approximately 8:45 am on November 17th, Acting Prime Minister Hon. Patrick Faber along with Minister of Agriculture, Fisheries, Forestry, the Environment and Sustainable Development and Immigration Hon. Godwin Hulse were enroute to Punta Gorda Town via a Tropic Air flight.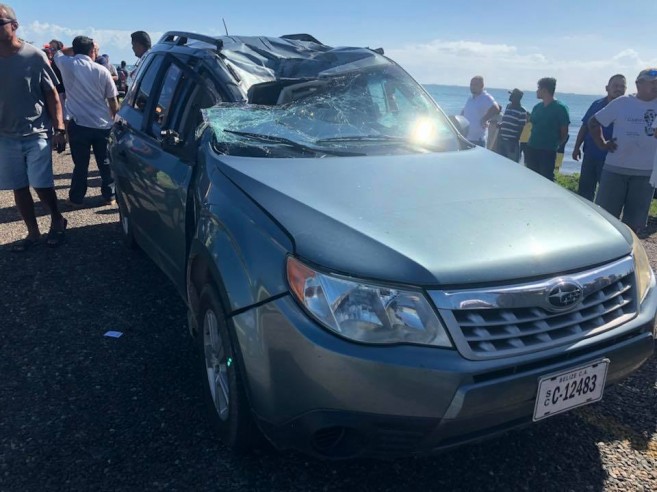 Upon takeoff from the Placencia Airstrip, the left landing wheel made contact with a passing vehicle that had managed to bypass one of the lowered barriers. The impact caused the Tropic Air vessel to plunge into the sea right off the coast of Placencia not far from the airstrip.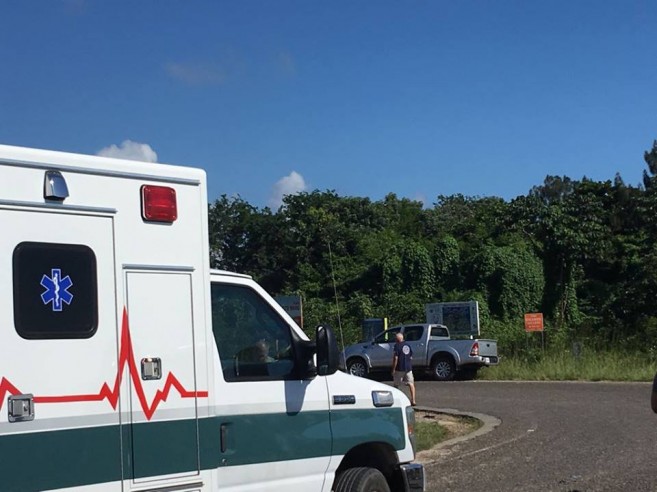 A rescue team was sent out and all passengers on board the plane, including the pilot, were transported safely back to land. Preliminarily, there are no reports of any sustained injuries.
Follow The San Pedro Sun News on Twitter, become a fan on Facebook. Stay updated via RSS