Voter Registration ends January 10th; Municipal Elections draw near
Friday, January 5th, 2018
As municipal elections draw near, the time period for voters to register will close on Wednesday, January 10th. As for the San Pedro Town municipal election, both People's United Party (PUP) and the United Democratic Party (UDP) aspiring candidates have been announced. The UDP slate is being represented by the current Town Council members which consist of Daniel Guerrero, Gary Grief, Ruben "Rux" Gonzalez, Hector "Tito" Alamilla, Flora Ancona, Gabriel "Gaby" Nuñez and Severo "Severito" Guerrero Jr. While the members representing the PUP for the Municipal Election consist of Andre Perez, Ian Pou, Marina Kay, Ruben Navidad, Undina Graniel, Dianelie Aranda and Johnia Duarte. During the registration period, both parties had their campaign machinery running in full effect to register as many new voters to the island.
The San Pedro Sun spoke with the Mayoral candidates of both parties, who shared their expectations for the upcoming Election Day on Wednesday, March 7th. "I'm excited and ready for Election Day as I know that the UDP7 will come out victorious. I believe that the people of San Pedro will choose us because we have served them well and accomplished many things on the island during my past two terms," said Mayor Daniel Guerrero. PUP Mayoral candidate Andre Perez believes that the people of San Pedro are ready for a change, stating "I'm confident about Election Day, as my team and I have been campaigning in full force. During our campaign, we have reached out to the entire town of San Pedro and residents welcomed us with open arms. I can assure to you that if we get all islanders to come out and vote for Election Day, PUP7 will come out victorious, as the people of San Pedro are tired of fake promises and are ready for a change."
Those who have relocated to the island since the last municipal election and are registered in another municipality are encouraged to transfer to their current electoral division by the Election and Boundaries Department. Electors seeking to be transferred are asked to bring along their Voters' ID or any other picture identification, such as Passport, Social Security Card or Driver's License. While those seeking to register to vote for the first time need to bring along a Belizean birth certificate along with a picture identification card or Belizean passport or Belize Nationality Certificate. The Elections and Boundaries Department in San Pedro are located at the Four Sisters office building on Pescador Drive.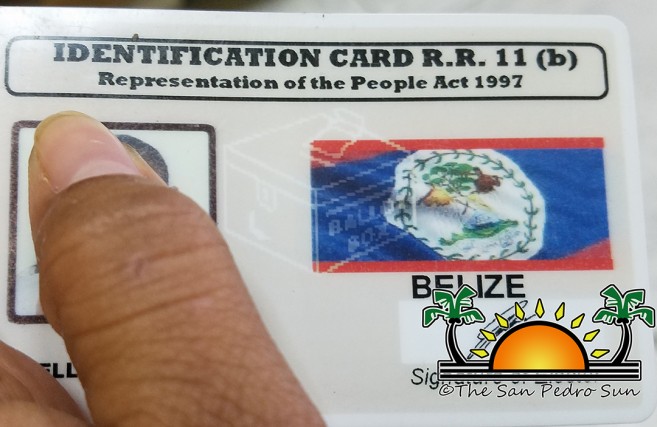 The Municipal Elections will be held on Wednesday, March 7th, all over the various municipalities of the country. The 2018 municipal election will see the selection of mayors and councilors for nine destinations which include Corozal Town, Orange Walk Town, San Pedro Town, Belize City, Belmopan City, Santa Elena Town, San Ignacio Town, Stann Creek Town and Punta Gorda Town. Only persons registered within the specified areas can vote during the municipal elections.
Follow The San Pedro Sun News on Twitter, become a fan on Facebook. Stay updated via RSS