The PUP almost ready to file a petition for new municipal elections in San Pedro
Saturday, March 24th, 2018
The People's United Party (PUP) are making final preparations before heading to the Supreme Court to challenge the results of the San Pedro Municipal Elections held on March 7th, where the United Democratic Party emerged victoriously. The final detail before taking the case to court is to have all of the candidates from the PUP's slate sign the petition that points out inconsistencies in the electoral process and the unaccountability of 275 ballots.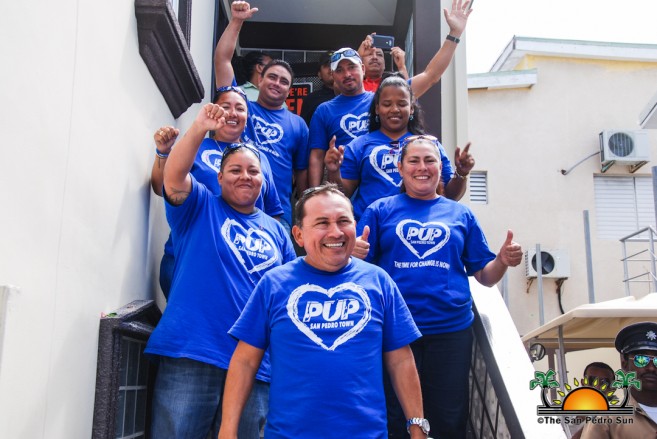 The leader of the PUP, Honourable John Briceño claims that certain boxes were not tallied, thus, over 200 ballots cannot be accounted for. According to PUP Senator and Attorney at Law, Eamon Courtenay they have 21 days to present the case to the court after the official results are published in the Government Gazette. Courtenay also indicated that there is a provision under the Town Councils Act allowing for petitions such as the one they are preparing to present to the country's highest court.
In a previous interview with The San Pedro Sun, Courtenay stated that they will be seeking for new municipal election in San Pedro. He also mentioned that they have official documents showing the missing ballots. On Wednesday, March 21st, he shared with reporters on the mainland that a date has not been set for filing the case, but that is coming. "We want to deal with it as quickly as we can," said Courtenay. "It is being signed and once it is ready and prepared, we will file it."

The PUP party is determined to fight their case and expects to get a fair trial at the Supreme Court for a possible new election on the island.
The official results from Elections and Boundaries Commission still maintain that a total of 5,690 or 63% of the 8,955 registered voters came out to cast their vote. The UDP Town Council were declared winners by a slim margin, which the PUP continues to dispute.
Follow The San Pedro Sun News on Twitter, become a fan on Facebook. Stay updated via RSS