Hon. Manuel Heredia Jr. new president of Central American Integration System (SICA)
Sunday, July 8th, 2018
Belize's Minister of Tourism and Civil Aviation Honorable Jose Manuel Heredia Jr, was appointed as the new president of the Central American Integration System (S.I.C.A.) at the CVIII Ordinary Meeting of the Central American Council of Tourism Ministers (C.C.T.) and the XII Ordinary Meeting of the Central American Tourism Promotion Agency (C.A.T.A.). The meetings took place on Wednesday, June 27th and Thursday the 28th at Puerto de Plata City in the Dominican Republic.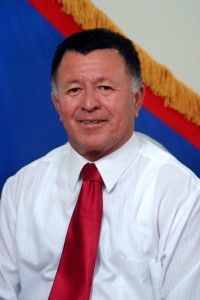 During the CCT Ordinary Meeting, Honourable Francisco Javier Garcia, Minister of Tourism of the Dominican Republic, and current President Pro-Tempore of the CCT provided a summary of achievements during their Pro-Tempore Presidency period of January to June 2018. He noted the successful integration of the Dominican Republic as an official member of the CATA, and its work in promoting multi-destination travel within the Central American Region.
At the end of the CCT Ordinary Meeting, Honourable Garcia led a ceremonial transfer of the Pro-Tempore Presidency for the CCT to Hon. Heredia. As per protocol, under SICA. Belize takes over the Pro-Tempore Presidency of this regional organization and of its various arms, including the CCT, on July 1, 2018.
Minister Heredia stated that it is an honor to serve as President of the CCT and President of the Board of Directors of CATA. His term will run from July to December 2018. He's committed to continuing the excellent work that the Dominican Republic has engaged in during the first half of 2018, promising to work diligently in ensuring that the regional strategy for sustainable tourism development and multi-destination tourism remains a priority in the region of SICA.
Follow The San Pedro Sun News on Twitter, become a fan on Facebook. Stay updated via RSS